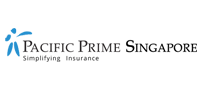 Travel tips to and from Singapore: Covid-19 insurance and latest restrictions
COVID-19 has no doubt cancelled or delayed countless trips for aspiring travelers. With the dwindling cases and the Ministry of Health (MOH) taking steps to reopen Singaporean borders, now might be a good time to prepare for travel again. In 2020, a traveler's greatest nightmare is a positive COVID-19 diagnosis and forced quarantine overseas in an unfamiliar environment.
Whether you've been bitten by the travel bug or is bound for essential travel, there are several things you need to know about traveling to and from Singapore. In this article, Pacific Prime Singapore will walk you through several tips to ensure a safe, fuss-free trip.
1. Protect yourself with international health insurance
Currently, only international health insurance plans offer comprehensive coverage for COVID-19. Depending on where you're heading, most travel insurance plans will place restrictions, or exclude coverage altogether. An example would be if you're traveling to a lockdown country. However, traveling against travel advisories, such as visiting families or for essential business is also not covered.
International insurance offers hospitalization coverage for COVID-19, as well as for a COVID-19 test if you display related symptoms and if your plan includes outpatient benefits. Exact terms and conditions will differ depending on your insurer. Keep in mind that the pandemic situation here in Singapore is changing rapidly. Insurance companies therefore can place restrictions on travel plans depending on the global situation.
Note: A notable exception is AXA's travel plan with SmartTraveller Coverage. With this policy, you can now travel worry-free from Singapore. However, keep in mind that this coverage does not extend to AXA's Corporate Travel policy. Also, all travels against travel advisories will not be covered.
2. Secure COVID-19 insurance for a short-term visit to Singapore
Visiting Singapore for a short trip? ChangiAssure is a brand new COVID-19 insurance plan for short-term visitors to Singapore. Underwritten by HL Assurance and distributed by Changi Travel Services, you can claim up to SGD $100,000 of hospitalization cover. What's more, travelers ages 3 to 70 are eligible for cover.
3. Know which countries are covered by COVID-19 insurance
For essential and business-related travel, Singapore currently accepts travellers from Brunei, China, Japan, Malaysia, South Korea and vice-versa under the Fast Lane and Reciprocal Green Lane arrangements. Excluding Victoria, visitors from Australia, New Zealand, and Vietnam who have applied for an Air Travel Pass are also permitted for general travel. Upon your return to Singapore, you'll be subjected to a COVID-19 swab test. A stay-home notice (SHN) won't be necessary if it comes out negative.
Official and business travel to China, Japan, Malaysia, and South Korea is also permitted. However, travel outside of these eight countries are against MOH travel advisories and are not covered by COVID-19 insurance.
4. Travel advisory vs. travel ban
All countries issue travel advisories for departing travelers. The MOH in Singapore is responsible for issuing said advisories. Travel bans, on the other hand, ban all foreigners from entering a country. This is further complicated by insurers who have their own list of off-limit countries. Always check with your insurer before your departure to another country.
5. Know which countries do not require quarantine for travelers from Singapore
Savvy travelers are more concerned about quarantine overseas than stay-home notice (SHN) after their return to Singapore. A traveler from Singapore can avoid quarantine in 12 territories, including but not limited to:
The US
The UAE (via Dubai only)
The UK
Belarus
Dominican Republic
Honduras
Ukraine
French Polynesia
For some countries, such as Egypt, only direct flights qualify. Based on Singapore Airlines' schedule for the rest of 2020, leisure travelers can fly directly to five countries without quarantine on arrival. These five countries are the US, the UK, Maldives, Turkey, and South Africa.
6. Go further with vacation hubs
Quarantine-free hubs provide a vacation while giving you an incubation window for further regional travel. The UK is an example of a travel hub. For instance, a Singaporean traveler can take a flight to the UK, stay for two weeks before traveling further to nearby countries. France and the Netherlands don't require quarantine if you enter through the UK. However, the same cannot be said if you travel directly to these countries from Singapore.
7. Take note of available government subsidies
Did you travel out of Singapore on or after March 27? Lucky for you, all citizens, permanent residents and long-term pass holders who have done so or will do so will now be able to access government subsidies and insurance coverage for treatment. This is only the case if they're found to be infected with COVID-19 upon their return. MOH plans to gradually open up Singapore's borders.
Secure health insurance in Singapore
Every day, the COVID-19 situation is constantly changing across the world. Be sure to check the latest COVID-19 updates in Singapore before you embark on your travels.
Knowing your insurance plan will cover you both overseas and when you return to Singapore wraps you in a sense of security. With international health insurance, you can opt for hospitalization cover for COVID-19 wherever you are for when the unfortunate happens. Short-term travel insurance is also a solid option but with less comprehensive benefits.
With over 20 years of experience in the insurance brokers industry, our team of advisors are more than happy to help you find your perfect insurance plan. Contact us for a free, personalized quote today!
Serena is a content writer at Pacific Prime. She aims to demystify the world of insurance for readers with the latest updates, guides and articles on the blog. Serena believes in straight-forward and entertaining educational content.

Outside of work, Serena spends her time buried in books and dreaming of her next travel destination.