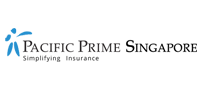 Trailing Spouse Depression: What it is and 6 ways to thrive as a trailing spouse
Starting a new chapter in a foreign country is easier said than done. Those of us who have done so all know that it requires hard work and sacrifice. When one door closes, another opens. If you moved here with your significant other, were you the one who sacrificed their life back home for your SO's career opportunity? Do you know someone who did? Chances are, this has a huge impact on your or your spouse's mental health. The person who trails behind is called a "trailing spouse". Whether it's you, your partner, or a friend who finds themselves in this situation, read on for what Trailing Spouse Depression is. We'll also go over 6 tips to thrive as a trailing spouse in this Pacific Prime Singapore article.
What is Trailing Spouse Depression or Trailing Spouse Syndrome
First, let's define what a "trailing spouse" is. Usually one half of a couple will find an excellent career opportunity overseas, and the one that follows is a "trailing partner". This is a very common reason for moving abroad. Expat wives, in particular, often struggle with mental health issues after following their husbands overseas.
Causes of Trailing Spouse Depression
According to an InterNations survey, the trailing spouse is far more likely to be negatively affected by the move because they have given up more and have less support available in the new country. This is where Trailing Spouse Depression comes into the picture. It might hold you hostage if you're regularly exposed to the following contributing factors:
Culture shock
Depending on where you relocated, your new home may have a vastly different culture, lifestyle, and climate. And, this is all on top of a potential language barrier.
Culture shock comes in stages. The honeymoon period of moving to a new place wears off in around the second month. This is where the reality of the permanency of the situation sinks in. You may then experience the shock and feelings of frustration of having to spend years in a country completely foreign to you.
Strict work permit regulations
Work permit regulations tend to be strict in numerous countries. If you were a working professional who transitioned to a stay-at-home expat wife, you may suffer from a sudden loss of purpose and identity. In turn, this might put pressure on your relationship or marriage, which is likely to fester feelings of frustration and resentment.
Loss of social support
Say buh-bye to the familiarity of home and your readily-available support network. It's easy to feel isolated, especially when you're moving to a country where everyone around you speaks in a foreign language.
What's worse, your friends and family might be blind-sided by the expat impression of a glamorous life. The promise of travel, high salaries, and living in exotic locations left overshadows the reality of the situation. Thus, your support network may not fully understand your struggles.
Your spouse travels frequently
Frequent travels may drive apart you and your SO's relationship/marriage. Continual separation is likely to lead to more loneliness and infidelity. Of course, this also depends on where you relocated to, your career, whether you have children, and the strength of your relationship.
6 ways to avoid trailing spouse syndrome
To cope with Trailing Spouse Depression, some take to substance abuse, while other couples go their separate ways. Remember to seek out professional help when the need arises. As you can see, it has heavy repercussions on both your health and your family's health. Since prevention is better than cure, below are some ways you can ease into your new country. Thinking about relocating anytime soon? Check out our guide to moving abroad as an expat.
1. Immerse yourself in the culture
Learn the local language! Expats who don't seem to struggle the most when it comes to adjusting to their new home. Also, enroll your kids in language classes too, to help them fit into their new school.
2. Make new friends
Engage in social activity. Don't let a change of environment deter you from building a social life. Humans are social creatures after all. Therefore, join interest groups or expat groups. Social media is a good place to find people of common interests or backgrounds. If you're religious, it's worth checking out the local churches or temples for communities.
3. Keep communication open
Don't let your negative feelings fester internally. You might be worried about burdening your partner with them. However, relationships are built on trust and communication. You and your spouse can work through feelings together. In fact, your bond may come out stronger for it. Sometimes, all you need is someone to vent to.
4. Tap into your (or your spouse's) employee benefits
Tap into resources, such as your or your spouse's company perks and benefits. Organizations usually have resources for spouse support. For instance, some promise to help the spouse find and secure work. Some benefits may include language courses, which are especially recommended when you stay at home alone on most days.
5. Take care of yourself
Most importantly, take care of yourself by eating right, exercising, and getting enough sleep. Pay attention to your feelings. Are you noticing any feelings of resentment or doubt? Set up some events that you like and do them by yourself or with friends. Take care of yourself so you can take care of others.
6. Learn something new
Being a "trailing partner" means you likely have extra time on your hands. Use it to pick up new skills or tap into those untapped talents. For instance, enrich your life with pottery or spend time surfing the waters.
Ease your transition to life in a new city with health insurance
Rather than getting swallowed up in the overwhelming confusion and details of moving abroad, you can learn to take control of it. Protect yourself with expat health insurance in Singapore or your family with family health insurance in Singapore.
Having ready access to the best treatment in the city means you'll have one less thing to worry about. Get a free quote now with our online quotation tool! For impartial advice and a free plan comparison, contact our team of expert insurance advisors today.