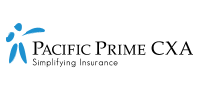 The only guide you'll ever need for school insurance
Pacific Prime Singapore is delighted to announce the release of its latest insurance guide on private and international school insurance. This guide serves as a quintessential resource for the school management to familiarize themselves with the necessity of school insurance, different forms of school insurance coverage, as well as the steps in acquiring school insurance via a broker.
As illustrated in our previous blog article, private and international schools in Singapore, similar to their counterparts around the world, are in the face of an increasingly varied range of risks and dangers. No matter how smooth a school's normal operation is, one single mishap is enough to cost an exorbitant compensation and even paralyze the entire institution. In consequence, it is of utmost importance for school administrators and HR teams to have the foresight to prepare for the worst and structure a school insurance policy that meets the needs and budget of their school.
However, structuring an insurance policy in itself already poses a considerable challenge to most school managers, which is understandable given the complex nature of this form of insurance. Quotes comparison itself, which is even harder due to the different calculation methods among insurers and the extra fees nestled in the fine print of some insurance policies, is challenging for someone outside of the insurance industry.
In light of this, our team of advisors has drawn on their in-depth insurance knowledge to curate this School Insurance Guide 2018-2019, which provides a comprehensive and digestible overview of different facets of school insurance. Download a complimentary version here to find answers to the most common questions.
In this article, Pacific Prime Singapore is taking a closer look at the most crucial insurance solutions that all private and international schools should consider.
Essential school insurance coverages
In most cases, insurers allow greater flexibility and autonomy for schools to structure their own insurance plans by including additional benefits. This is because each school has a different situation and its specific concern. For example, one school may need group travel insurance for the multiple school trips each year, while another school may place school crimes compensation at a higher priority. There is just no such thing as a 'one-size-fits-all' approach in the sphere of school insurance.
That said, as varied as schools' situations might be, there are still some common events that may cause damage to your educational institution. Solutions to these include:
Property insurance
We are putting this form of insurance at the top of the list for good reason. Serious damages to property can lead to near or even total destruction of a school. Property insurance can protect the school's buildings and the contents within (e.g. teaching equipment, furniture) in the
event of unforeseen damage/loss caused by an insured 'peril'. Usually, such perils include fire, explosions, storms, floods, theft, accidental damage, vandalism, etc.
As with other insurance benefits, the exact coverage will vary between different policies. When checking the policy's contents, you should also ensure that the limits are high enough to cover the potential financial risks brought by damages/losses to a school's buildings and expensive equipment.
Public liability insurance
The school management is liable to any legal responsibilities for any third-party injuries or losses caused by the school. Public liability insurance protects the Board of Management against legal liabilities arising from accidental bodily injury to third parties (other than employees) and damage/destruction to their property (e.g. visitors' vehicles).
Business interruption insurance
In the event of unforeseen mishaps such as a fire or flood, school operations may be interrupted. However, there are still a myriad of expenses that schools will need to pay, ranging from staff salaries to the rent of alternative space while repair work is in progress. Business interruption insurance safeguards schools against such financial burdens by taking care of the extra costs.
Worker's compensation and employer's liability insurance
Although school employees typically have a lower risk of occupational hazards or accidents, just like other businesses, schools should still purchase compensation insurance for them. This form of insurance covers the medical costs and loss of salary of the employees when accidents happen.
On the other hand, employers should also secure liability insurance to protect themselves against legal liabilities for bodily injury, illness, and death that happened in the workplace.
Professional indemnity
Although school staff is typically well trained and educated, sometimes there are still chances that they might fail to carry out their duties adequately. This is when professional indemnity insurance comes in handy, which provides schools protection against any losses, damages, and lawsuit expenses arising from the failure of employees.
Directors & Officers' liability insurance
Schools are a type of organization with multiple stakeholders, such as employees, parents, students, alumni, etc. Since they are held accountable to so many parties, naturally there are higher risks of having lawsuits. Directors & Officers' (D&O) liability insurance protects directors, officers, trustees, and board members from legal liability costs. As representatives of schools, they are prone to a wide range of lawsuits potentially, which can include anything from alleged wrongdoing to fraud and misconduct.
Cyber insurance
School's computer system stores numerous sensitive and confidential data, including personal information of students and staff, and even credit card details. Hence, they are especially vulnerable to cyber attacks. Common coverage of cyber insurance includes benefits for cyber extortion, forensics, notification costs to customers (e.g. students and parents) following a breach, etc.
More insurance information at your fingertips
Why limit yourself to only one section of our guide when you can have access to the full version for FREE? Download your complimentary copy of the guide now to check out the other valuable information regarding international and private school insurance solutions, including recommended school insurance types and steps in securing insurance via a broker.
If you would like to get even more personalize and impartial advice on your insurance policy, feel free to contact us! With 18 years of experience and nine regional offices around the world, our team of specialists at Pacific Prime Singapore are on hands to answer any insurance-related questions you may have, and offer you a free quotation and a plan comparison!