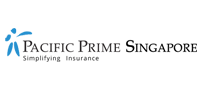 Singaporean employees want flexible working arrangements as the norm
Singapore's COVID-19 multi-ministry task force recently announced that all employees can now return to the workplace. But as it turns out, not all employees want to. Like many of their global counterparts, employees in the Lion City have embraced flexible working arrangements and work from home (WFH) arrangements amidst the COVID-19 pandemic, and want this to continue as the norm. This Pacific Prime Singapore will break down an Institute of Policy Study (IPS) survey on the matter and explore some of the benefits of flexible working. 
IPS: A survey on working preferences in Singapore 
Based on a survey of 2,000 Singaporean citizens and permanent residents, 41% to 52% of employees said that flexible working arrangements should be the new norm. Similarly, around 20% to 35% felt that WFH on most days should be the new norm for workplaces. Interestingly, employees from certain demographics were more inclined to flexible working. As the survey found:
Employees with children and/or aged persons at home were more inclined to flexible working arrangements so that they can perform caregiving duties. 

Employees who are female are also more likely to support flexible working arrangements likely due to how females continue to be burdened with the larger share of domestic work. 
Further reading: How to retain your female workforce during the pandemic
Benefits of flexible working arrangements 
As flexible working arrangements give employees a higher degree of freedom regarding where and when they work, it's no surprise that employees who have commitments outside of work prefer it. Whether it's going to a parent-teacher meeting, running an errand during the workday, or simply taking time to recharge, it's no wonder that flexible working is all the rage. But did you know that there are also a number of benefits for employers?
Flexibility as a tool for boosting diversity and inclusivity in the workplace
With diversity and inclusivity being high on the corporate agenda (see Pacific Prime's slides below), what better way to support employees with diverse needs than through flexible working? A new mum who's on maternity leave may be more inclined to return to the workforce if she could have flexible working arrangements. Or maybe an employee who is religious may consider working for your company if they are allowed days off on religious holidays. 
Check out these slides to find out why and how your company should embrace diversity and inclusivity, including the key difference between diversity and inclusivity: 
Flexibility as a measure of employee happiness and productivity 
Given flexible working arrangements is what employees prefer, they'll also be happier in their day-to-day lives, which will make them more productive at work. In other words, there'll be none of this absenteeism and presenteeism business, and companies will see their bottom line soar in the process. Spillover benefits of happier employees also include lower employer turnover rate and costs associated with hiring. 
Speaking of employee turnover, did you know that IPS also found that almost half (42%) of employees who preferred flexible working would consider looking for another job if their employer required them to return to the office on most days? It's no surprise that they'll hunt for flexible employers (hint: these might be your competitors), who'll be able to up their talent recruitment and retention game. 
Tailor employee benefits for a remote workforce via Pacific Prime Singapore today!
If you're looking to implement flexible working arrangements, you'll also need to tailor your employee benefits for a remote workforce. Not sure where to begin? Pacific Prime Singapore can help. With over two decades of experience as a global health insurance and employee benefits specialist, we keep our finger on the pulse when it comes to the latest employee benefits trends, and help employers of all sizes and industries design, implement, and administer the right employee benefits program for their organizational goals. 
To learn more about our offerings, including our flexible (flex) benefits and flex benefits technology, please arrange a FREE consultation with a member of our corporate team today!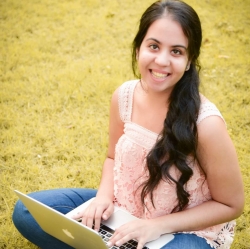 Latest posts by Suphanida Thakral
(see all)