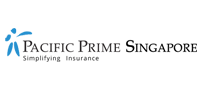 Should you pay for health insurance during a recession?
Recession is bad news. Occurring when there's a significant decline in economic activity, recession is associated with negative gross domestic product (GDP), rising levels of unemployment, and falling retail sales over an extended period. While it's an unavoidable aspect of the business cycle, Singapore has ruled out a recession – even though the city-state forecasts economic growth to decelerate sharply next year amid a global slowdown. 
It's no wonder that many people tighten their belts and become conservative with money during uncertain times like these, spending on what's necessary rather than what's not, and saying no to luxury items. It, of course, begs the question: What is necessary spending? Healthcare certainly is, but where does health insurance premiums fit in? In today's Pacific Prime Singapore article, we'll address this burning question. 
Premiums may increase
if recession prolongs 
With many policyholders having a money-saving attitude and choosing to downgrade their coverage on health (amongst other types of) insurance policies during a recession, insurers tend to witness underwriting losses due to loss of customer pools, which may prompt them to increase their premiums. As such, it might be a good idea to lock in lower premiums during an early stage of a recession before prices rise even further. 
Life remains uncertain
during a recession – at least premiums are controlled expenses 
Life remains unpredictable no matter what the state of the economy is. You may find yourself or your loved ones facing a medical emergency, an accident, or even the onset of an illness and find yourself having to pay spiraling hospital bills out of pocket. At least with a health insurance plan, your premiums are controlled and you know exactly how much you'll be spending each month in exchange for the peace of mind of being covered no matter what happens. 
There is
benefit in starting a health plan early
Particularly if you're young and/or healthy, you may end up putting off securing or continuing a health insurance plan during a recession because you feel like you don't need it. While your odds of using the plan is indeed lower when you're young and healthy, do you know that you're more likely to pay lower premiums by starting a health plan early? Not only does this keep your future premiums as low as possible, but it also gives you adequate protection in the long run. 
Financial safety nets
as part of a health plan are a financially-savvy move
Finally, some health insurance plans also come with life insurance coverage or other similar financial safety nets. In the case of life insurance, your family member would benefit from a lump sum in the event of your unfortunate passing, which they could use for outstanding debts and to cover the cost of your funeral. Without life insurance, they would be left to cover the cost by themselves – something that is made even more challenging during a recession. 
Get in touch with Pacific Prime Singapore for all things health insurance today!
Whether it's a recession, economic boom, or anything in between, Pacific Prime Singapore helps individuals and families from all walks of life in the city-state and beyond find the right health insurance plan that meets their unique needs and budgetary requirements. No matter what phase of life you're in, our advisors endeavor to give you 100% impartial advice, a tailored plan comparison, and empower you to make the right decision for you and your family. 
Our unrivaled support and assistance also doesn't end after you've purchased a plan. We're on hand throughout your insurance journey, helping with things like hospital recommendations, insurer liaison and negotiations, claims and renewal support, and a whole lot more. The best part? Our value-added services are provided completely for free and you'll face no extra charges working with us. 
Contact us to learn more and to get started today!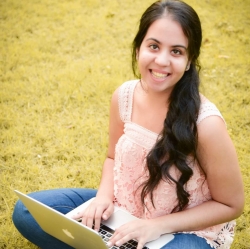 Latest posts by Suphanida
(see all)