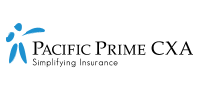 School insurance in a nutshell: brand new infographic
Pacific Prime Singapore is excited to announce the creation and release of its latest school insurance infographic, which is available for download here. This brand new infographic on international and private school insurance solutions is a convenient, supplementary addition to our recently launched School Insurance Guide 2018-2019. Our team of specialists believe that both resources, whether in text or visual form, are essential for school administrators and HR teams to make more sensible and informed insurance decisions. Click here to view our infographic, or read on to learn more about our new resource.
Understanding the risks in everyday school operations
Schools are rather unique in its business nature, particularly because they are held accountable to a myriad of stakeholders including parents, teachers, the board of management, and students; whereas normal companies may only be responsible for their shareholders and clients. As such, schools are also faced with an inordinate amount of risk, from property damage, cyber attacks all the way to employee liabilities and travel accidents. Sometimes the risks even extend beyond school premises. For instance, just last month a school bus crashed into a transit bus in Bedok and injured a 10-year-old boy. A robust risk management strategy, therefore, is indispensable for educational institutions, and school insurance is probably the keystone.
Inside our guide to international and private school insurance solutions
Drawing upon over 18 years of experience advising over 150+ school campuses across Asia and the Middle East, our school insurance guide provides an exhaustive overview of the essential and recommended school insurance solutions, and illustrates the process of securing insurance through a broker.
Download a complimentary copy of our guide today for answers to the following questions:
What exactly is 'school insurance'?

What should be considered in structuring a school insurance policy?

What are the advantages of using an insurance broker?

And more
What does our school insurance infographic show?
If our 19-page school insurance guide seems a bit too detailed and lengthy for you, then ourschool insurance infographic, which aims to provide a cursory overview of the key information in the guide, may be a more easy-to-digest alternative for you. You can click below to enlarge the infographic, or visit its dedicated page.

Essential school insurance solutions
In the first section, we highlight the school insurance solutions that all school administrators should secure since some risks are common among different educational institutions. These include:
Property insurance

Public liability insurance

Business interruption insurance

Worker's compensation and employer's liability insurance

Professional indemnity insurance

Directors & Officers' liability insurance

Cyber insurance
Recommended school insurance solutions
In the second section, we shed light on the school insurance solutions that are nice-to-have additional benefits but may not be indispensable, depending on your school's risk exposure. These include:
Money insurance

Machinery breakdown insurance

Crime insurance

Group travel insurance

Group personal accident insurance

Kidnap & ransom insurance

Erection/construction insurance
Securing insurance through a broker
The last segment provides a step-to-step guidance of securing insurance via a broker. These steps include:
Step one: Initial needs assessment and analysis

Step two: Plan consideration

Step three: Plan review

Step four: Plan implementation
So… school insurance guide or infographic?
For an informative and in-depth understanding of the subject, you can read our school insurance guide, which includes the above information in great detail. In contrast, if you are just looking for a pared-down, brief look at school insurance, our infographic is more suitable and you can have a basic idea of essential and recommended insurance solutions at a glance.
Get personalized advice from Pacific Prime Singapore now
As a leading insurance broker with over 19 years of experience, Pacific Prime Singapore not only acts as an additional point of contact, we can also aid your school in getting the most optimal insurance plan, streamlining the application, and organizing orientation Q&A sessions for all parties involved. Through providing professional advice and unparalleled services, we have helped over 150 school campuses get the most value from their insurance. Talk with our advisers today for answers to any insurance questions, a non-obligatory quote, and plan comparison.