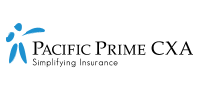 All you need to know about school insurance in one guide
Those among the leadership of a school know that finding the right insurance solution for your private or international school is just as important as educating your students. Understanding the insurance needs of international and private schools is what Pacific Prime Singapore specializes in. With the help of our recently released School Insurance Guide 2018-2019, school managers and HR teams can find answers to the most common questions and issues that a school can have when looking for an insurance partner.
Pacific Prime's
School Insurance Guide 2018-2019
Our School Insurance Guide 2018-2019 is a handy resource for everyone who is currently on the lookout for insurance protection of the school they manage. Since private and international schools may face a wide range of threats – just like any other business – finding out what kind insurance options there are for them, and how to go about and find the best one, is what our School Insurance Guide 2018-2019 is all about.
We understand that you will have questions; especially if it's your first time considering to obtain insurance for your school. Pacific Prime and our guide are here to answer them. The guide is divided into four clear sections that will cover topics such as:

What exactly is school insurance?

What are the essential policies that schools need?

What additional policies should private and international schools consider?

What are the key steps involved in securing school insurance through a broker?



This guide is a complimentary resource, available for download under this link. We advise you to complete reading this guide, as it will give you an overview of the basic and comprehensive insurance solutions you should know about before making any insurance-related decisions.
Why should international and private schools obtain school insurance?
International and private schools are exposed to numerous risks that can not only lead to their inability to educate students, but also harm their reputation, operation, and financial situation. It's your responsibility to prepare your organization for these threats, that may include risks such as:
Damage to expensive equipment;

Fires, floods, typhoons and the damage they potentially cause to school property;

Data breaches, resulting in stolen sensitive data ;

Business interruption costs (because of damaged property, for example);

Fraud;

Compensation for bodily injury or property damage to a third party;

And many other types of unexpected events.  
Schools that have a solid risk management strategy in place should consider insurance a vital part of it. A wide range of threats stemming from different sources, such as natural disasters, man-made events, and any unforeseen accidents, can destabilize even the most prepared institution. Having an insurance strategy helps schools go through hard times as smoothly as possible, and also minimizes the costs of dealing with such events.
What type of school insurance solutions do private and international schools in Singapore need?
In our guide, we divided school insurance solutions into two groups. One group contains all of the essential insurance solutions that our expert insurance advisers have recognized as being basics every school will want to have in place. The other group of insurance products contains those that are also recommended, however not critical to have.
The recommended, crucial insurance solutions every private and international school should consider cover are:  
Property insurance

Public liability insurance

Business interruption insurance

Worker's compensation and employer's liability insurance

Professional indemnity insurance

Directors & Officers' liability insurance

Cyber insurance



While every school's needs will vary, we usually advise all schools to secure at least the essential insurance plans listed above. The comprehensive and additional insurance plans mentioned, such as machinery breakdown or group travel and personal accident insurance, will be advised by experienced insurance advisors to schools based on their individual needs.
Download Pacific Prime's
School Insurance Guide 2018-2019
Download Pacific Prime's School Insurance Guide 2018-2019, and get access to detailed information about essential and recommended insurance plans for international and private schools in Singapore, and worldwide. Learn all you need to know about school insurance before deciding to obtain one.
Since the process of finding, securing, and managing a school insurance program is a grand and laborious task, everyone who partners with Pacific Prime Singapore will not only get to use our valuable resources, but also a get individual, professional help from one of our expert insurance advisors.
Pacific Prime already has a spectacular portfolio of private and international schools in Asia and the Middle East that we work for, and extensive experience in advising and managing insurance solutions for companies, including schools. Learn more about our school insurance solutions, or contact us directly and request a call or meeting today!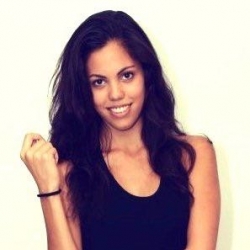 Latest posts by Jantra Jacobs
(see all)