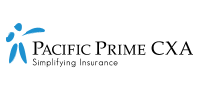 Lightning in Singapore: A lesson on why you need home insurance
Did you know that Singapore has one of the highest lightning rates in the world? Last week, lightning struck again. But this time, it was captured on camera. Photographer Mak Wei Seng took the electrifying shot at 2.55 pm on Saturday, April 23rd, clearly showing the lightning on the side of a housing development board (HDB) block in Strathmore Avenue. If this episode hasn't piqued your interest in home insurance, then this Pacific Prime Singapore article will do just that. 
"Rolling Sphere": A building's lightning vulnerability
As Professor Lock Kai Sang explained in a CNA article, engineers use a "rolling sphere method" to determine a structure's lightning vulnerabiity. This method imagines a sphere of specified radius rolled across the ground towards the building, up the side, over the top of the building and down the other side to ground. Those parts of the building touched by the sphere are at risk of being struck, whilst parts that are untouched are protected. 
Professor Lock also told CNA that:
"For tall buildings, the rooftop and the side walls can be struck by lightning. Lightning protection must be installed on the roof and the top sides of the building."
Damage to the building
If a building is provided with a lightning protection system, damage to the building can be reduced to an acceptable level. However, damage to the facade of a building can occur in the absence of/or failure of the external lightning protection or lightning intercepting conductors. 
Risks to residents 
Fortunately, lightning flashes can't penetrate through the windows or the wall into the living spaces, as they get blocked by the concrete rebars bonded to the window frames. This means that there is no danger to residents who remain indoors during the lightning.
Protecting your home, your oasis 
Our home is our oasis. We keep many of our sentimental belongings at home, we seek refuge at home, and we feel the safest at home. Although there is not much damage that a lightning strike on a building can realistically do to our homes. This news has reminded us that our homes aren't always foolproof. Anything can happen, there could be a fire tomorrow or a heavy rain that will flood flats, it is always better to be safe than sorry.
Here's how to enter the safe zone,  home insurance. This type of insurance protects all the valuable belongings that you have in your home. From thefts and home improvement to unforeseen and accidental damage to your personal possessions, rest assured that the contents of your home will be covered. It's also possible to obtain a fire insurance policy to specifically protect the physical structure of your home, as well as extend the coverage to include a number of other perils apart from fires like falling objects, lightning, earthquakes, landslips, typhoons, floods, explorsions, and more. 
For all things insurance, contact Pacific Prime Singapore
As a global health insurance brokerage, with over two decades of experience, Pacific Prime Singapore can help with all things insurance. Whether you're simply looking to learn more about home insurance or are ready to secure a plan today, our impartial and knowledable insurance advisors will patiently guide and support you. What's more, we provide a range of other insurance plans including health insurance, travel insurance, jewellery insurnace, and business insurance, amongst others. 
Contact us to get started!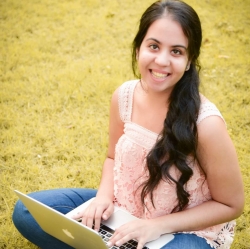 Latest posts by Suphanida Thakral
(see all)