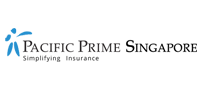 Insurance inflation in Singapore: A closer look
Would you say things are looking up in Singapore? We would. At least, we would say many things are going up in the Lion City. Fortunately, our local economic condition and overall quality of life have been steadily improving over the past several years. Unfortunately, temperatures have also been rising, thanks to global warming. In addition to these, there's always one thing that we expect to go up each year, and that is the costs of the things we buy every day. This, of course, is what we call inflation.
Yes, the sad truth is that – even if our paychecks don't get any bigger each year – the value of every dollar we earn is slightly less in 2018 than it was in 2017, and so on. This is because what we can buy with a dollar gets a little bit smaller as prices increase. This doesn't just apply to physical products, either. An industry like insurance also expects to see annual increases in prices. In fact, prices go up so regularly that Pacific Prime has created an annual report to monitor the price increases that we see in the arena of international private medical insurance (IPMI), as well as the causes behind them.
We have already released the 2018 edition of the IPMI Inflation Report – which can be found here – but we would like to use the information it produced to discuss health insurance inflation in Singapore in more detail. Read on to learn more about the insurance inflation Singapore has seen in 2017, longer term performance over the past 9 years, and what factors have been driving inflation in the region.
Annual health insurance inflation in Singapore
Tracking insurance inflation can be a double edged sword. For example, people in Singapore who have an IPMI policy may be disappointed to find out that IPMI inflation was higher than zero in 2017, which means that they are likely to see higher insurance premiums the next time they renew their policy.
On the other hand, the rate at which insurance inflation occurred in 2017 was significantly less than it was the previous year. While 2016 saw an IPMI inflation rate of 11.2% in Singapore, this figure dropped to 6% last year – which is even below the global average of 7.3%. This is an encouraging trend, and not only because it means that IPMI premiums are not increasing by as much as it could.  Rather, it means that insurance companies have better been able to manage their own costs, and that outside factors, such as the cost of medical care itself, are not having a hugely detrimental impact on the cost of insurance.
This kind of drop was welcome in Singapore, especially when considering that the city-state was the third most expensive location in the world for IPMI in 2017.
A longer view
Taking a longer view, since 2009, Singapore has had an average annual IPMI inflation rate of 10.2%.
In another report that Pacific Prime releases annually – the Cost of Health Insurance Report – countries have traditionally been separated into different sections based on their region. As a major portion of our business is located in Asia, this has led us to include more Asian countries in the report than countries outside of Asia. Asia is a diverse region, though. This has resulted in us having to further divide the Asian countries included in the report into 'high-cost Asia' and 'low-cost Asia'. Singapore is decidedly in the high-cost Asia category, along with China and Hong Kong, while Thailand, the Philippines, and Indonesia constitute the low-cost Asian countries.
Looking back over the entirety of the time period covered by the IPMI Inflation Report, which includes every year from 2009 through 2017, it's not hard to see that this splitting of Asian countries when it comes to the cost of health insurance also has an effect on insurance inflation. This is because during the window previously mentioned, the high-cost Asian countries saw an average inflation rate of 10.4% annually, while the low-cost countries saw an average annual inflation increase of 8.3%. Meanwhile, the average annual inflation rate on a global scale is 9.2%.
The difference between these numbers may not seem like much, but when compounded over a long period of time, it will result in people living in spots where the cost of health insurance is already having to pay even more than those living in low-cost countries.
The assumption here is that people living in more expensive countries will likely make more money, and thus be able to afford larger increases in the cost of medical insurance, but what about those in the middle and lower classes that may already be having a hard time making ends meet? For those living in high-cost countries, the prospect of having private medical insurance only seems to get a little further out of their grasp each successive year.
Causes and drivers
So what are the factors that have been driving IPMI inflation in Singapore as of late? There are a few different points mentioned in the report. These include:
Expat demographic changes –

Major cities in Asia, like Singapore and Hong Kong, are all battling it out for the hearts and minds of would-be residents from abroad. In recent years, Singapore has stumbled a bit in this fight, as Hong Kong has outranked it for attracting global talent. Shrinkage among this prime demographic for IPMI providers can have an effect on their pricing.
Government regulation –

Insurance providers in Singapore are always on the lookout for future intervention from the local government and the Ministry of Health. The government has gone so far as to state its intention to collaborate with insurers in an effort to better manage insurance premiums, and keep them sustainable. This type of involvement can potentially be either a boon or a burden to insurers, and certainly will affect their pricing decisions.
New medical tech –

It's generally thought of as good news that the Singapore government has committed to investing billions of dollars into health and biomedical science innovation. However, with expensive new medical equipment usually comes a higher cost of care, and larger costs that are passed on to insurance providers.
Physician compensation controls –

A large portion of medical costs go towards actually paying care providers, including doctors, nurses, and more. The Ministry of Health has taken steps to make pay increases more sustainable, which should help insurers better maintain their premiums.
Contact us
There is clearly plenty to unpack from the 2018 IPMI Inflation Report with regards to international private medical insurance inflation in Singapore, and Asia more generally. We didn't even scratch the surface of the performance of particular insurance providers in Singapore, which is included in the report.
If you found the above to be either interesting or helpful, you will likely get more of the same by downloading the IPMI Inflation Report 2018 today! It contains analysis of different countries and insurance providers all over the world, and more information on what is driving increases in the cost of IPMI worldwide.
Also, if you have any questions on any information presented here, or anything insurance related, please feel free to reach out to the helpful insurance experts at Pacific Prime Singapore! Our agents are always ready to take time to provide you with peace of mind; whether than be with answers to your questions, or by providing you with a free plan comparison and price quote. Contact us today!
Jessica Lindeman is a Content Strategist at Pacific Prime. She comes to work every day living and breathing the motto of "simplifying insurance", and injects her unbridled enthusiasm for health and insurance related topics into every article and piece of content she creates for Pacific Prime.

When she's not typing away on her keyboard, she's reading poetry, fueling her insatiable wanderlust, getting her coffee fix, and perpetually browsing animal Instagram accounts.