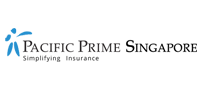 Why we are the broker of choice for group health insurance in Singapore
With almost two decades of experience providing group health insurance solutions to corporate clients, Pacific Prime is the broker of choice for over 2,000 companies. From multinational corporations, small-to-medium enterprises, international schools, to startups, our longstanding partnerships with the world's leading corporate insurance brokers and consultative approach in servicing clients ensure that all clients get the most optimal group health insurance and wellness solutions to meet their budget and members' needs.
In a corporate solutions flyer recently uploaded on our website's health guides page, we outlined how our clients can benefit from working with us, the additional services we offer, and how we can assist in all aspects of the consulting, policy broking, and plan administration process. Click here to read our new corporate flyer today, or read on to learn more about why we are the insurance broker of choice in Singapore.
The Pacific Prime difference
Founded in 2000 in Hong Kong, and in Singapore for over a decade, Pacific Prime has grown significantly to become one of the world's leading insurance brokers. Having delivered corporate insurance plans for over 2,000 corporate clients, our group health insurance solutions have protected more than 120,000 lives. When working with corporate clients, our ultimate goal is to provide a sustainable solution that reduces your total insurance expenditure, and deliver year-round support to your HR team and plan members.
The key reasons why we have become the corporate insurance broker of choice include:
Our expertise in controlling costs
When it comes to arranging coverage for your employees, Pacific Prime's rigorous annual benchmarking process and close relationships with all major insurers ensure that you get the most competitive premium options available from all possible vendors.
Our experience & knowledge
As a group health insurance specialist, we are geared with extensive experience and industry knowledge. Our market intelligence, coupled with our established presence in key locations across the globe, ensures that we are able to keep clients fully informed of their coverage options, as well as their impact on the company and its employees.
Our longstanding partnerships with clients
Having provided a wide range of insurance solutions to businesses from virtually every industry, we value our longstanding partnerships with all group clients. Our unique approach also means that we are not beholden to any particular insurer, meaning our advice and the solutions we offer will always be selected according to your specific budget and group health insurance requirements.
What we offer to group health insurance clients
Unlike many insurance brokers, Pacific Prime Singapore offers a significant service advantage in that we always go the extra mile to manage your health and wellness solution. By doing this, we can help relieve the burden on your HR team.
From dedicated in-house claims teams to account managers for corporate clients of all sizes, the key additional services we provide include:
Dedicated teams for year-round claims and benefits assistance, including a point of contact for your management teams. Pacific Prime's claims teams have direct broker channels to insurers.
We provide members orientation and Q&A sessions (a number of languages are available), which can be made in conjunction with the insurer.
Year-round reviews of your corporate policy's performance, and claims reports to help you manage usage during the year. Our expertise in analyzing claims data ensures that we are able to deliver the most cost effective solution available.
Dedicated e-claims and policy portal for the HR department and your employees.
Best of all, we offer these additional services to all corporate clients at no extra cost vs going directly to the insurer. By helping to manage the whole process of planning, securing, managing and renewing group health insurance coverage, we make our clients' jobs much easier for them.
Looking to learn more about group health insurance coverage?
To learn more about group health insurance, be sure to visit our parent company's recently launched corporate website here today. In addition to the new corporate flyer, we have also released a number of useful health insurance guides, all available to download for free here.
If you have any more questions, are looking for a free quote, or would like to learn about your group health insurance options, feel free to get in touch with the helpful advisors at Pacific Prime Singapore today.
Jessica Lindeman is a Content Strategist at Pacific Prime. She comes to work every day living and breathing the motto of "simplifying insurance", and injects her unbridled enthusiasm for health and insurance related topics into every article and piece of content she creates for Pacific Prime.

When she's not typing away on her keyboard, she's reading poetry, fueling her insatiable wanderlust, getting her coffee fix, and perpetually browsing animal Instagram accounts.