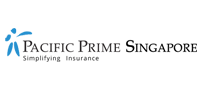 Getting insurance for AIDS/HIV in Singapore
AIDS is possibly one of the most feared incurable diseases in the world. What's more, fears about infection can easily turn stigmatization in our society that is based on a lack of knowledge. While we see that there is a relatively low incidence of AIDS in Singapore, and more advances in treatment in recent years, low awareness and misperceptions remain major concerns.
With World AIDS Day (1st December) approaching, Pacific Prime Singapore will take advantage of this occasion to provide a brief overview of the disease in Singapore, and how it relates to insurance, with answers to some commonly asked questions provided.
What exactly is AIDS?
Before we start talking about AIDS, we should first understand what HIV is.
Human Immunodeficiency Virus (HIV) is a virus that targets and attacks white blood cells called CD4 cells, thus reducing the body's ability to combat other infections and diseases. Without proper treatment, HIV infection might progress to an advanced stage disease called Acquired Immunodeficiency Syndrome, or AIDS.
Simply put, when the CD4 count of an HIV patient is less than 200, he or she is said to have Acquired Immune Deficiency Syndrome (AIDS). The patient's immune system will then have become so weak that it is unable to fight off many common illnesses.
Although it takes between eight to ten years for HIV to become AIDS, a person can carry HIV without experiencing symptoms for a long time, which is why regular body check-ups are critical in detecting the virus, especially for those in the high-risk group.
These days, with early treatment, most people with HIV will not acquire AIDS. This is because their immune system can be kept bolstered with regular medical care. So much so that AIDS will not set in.
Therefore, while there is still no way to completely clear the virus out of a body, people who detect the condition and start treatment soon enough can still expect to have a normal and healthy lifespan, and even give birth to a child.
Current AIDS situation in Singapore
According to statistics from the Health Ministry in June this year, there were 434 new cases of human immunodeficiency virus (HIV) infections reported among Singapore residents. This brought the total number of HIV-infected Singapore residents to 7,982 as of the end of 2017.
Amid the low number of new AIDS cases the city-state has seeing, the government also lifted its ban on short-term stay among HIV-positive visitors in 2015.
Previously, the local government had a total ban on foreigners with HIV, and any visitors found to be infected would be deported. This policy changed three years ago, and now allows HIV-positive visitors to stay to a maximum of three months, yet they are still banned from staying long term.
In spite of this seemingly bright development, many HIV patients are still suffering from misperception and social stigma stemming from the disease. Patients newly diagnosed with the disease often find themselves trapped in a helpless state without adequate support.
Can I get insured against AIDS in Singapore?
Previously, MediShield, the Government's basic health insurance scheme, excluded the treatment of any condition caused by HIV or AIDS unless the virus was acquired through a blood transfusion, or in the course of medical professional work. Common infection causes, such as sexual transmission and drug abuse, were not included. This means that if someone with HIV/AIDS developed cancer as a result of their condition, they would have to pay for their medical expenses out of pocket.
However, since the end of 2015, MediShield Life has replaced MediShield, and HIV/AIDS have fallen into the category of 'more serious pre-existing conditions'. Patients with these conditions will be covered by the new scheme, yet they will have to pay premiums that are 30 percent higher than normal for 10 years, after which they will pay the same standard premium as anyone else in their age group.
How about critical illness insurance plans?
Turning to private health insurance now, unlike other forms of insurance, critical illness (CI) insurance plans compensate policyholders in the form of a lump sum payout when they are diagnosed with an illness covered under the policy. Policyholders are then free to use the payout whenever and however they deem suitable, such as using it on medical fees, daily expenses, or funeral costs.
While CI plans do cover HIV, again, it is sometimes restricted to infection as a result of blood transfusion and occupationally-acquired HIV. Furthermore, not every critical illness plan will cover HIV/AIDS, so check with your insurer for benefit specifics.
What if you are an HIV-positive expat in Singapore?
If you are diagnosed with HIV in the city-state, chances are you will be deported back to your home country. This is, of course, the worst case scenario, as you may need to purchase a new insurance plan to have coverage once you depart Singapore, which again raises the importance of securing an international health insurance plan ahead of time.
Also known as International Private Medical Insurance (IPMI), this is one of the most comprehensive health insurances you can get. Not only does it provide coverage in virtually every country in the world (though some plans exclude the U.S. due to its exorbitant medical expenses), you can also choose the medical facilities and doctors you receive treatment from.
Having such a plan in place prior to infection is paramount, here, as the infection may be excluded from coverage as a pre-existing condition otherwise.
Talk to Pacific Prime Singapore for professional advice
No matter whether you are diagnosed with HIV or not, there are a whole host of serious illnesses that you should be aware of and seek protection against. While Singapore boasts one of the most quality public healthcare systems in Asia, you may also consider purchasing Integrated Shield Plans for additional benefits and coverage if you are a Singapore citizen or have Permanent Resident status. Of course, whether you should buy it ultimately comes down to your actual needs and budgets in the long run.
Expats without PR status will need to purchase a private health insurance plan in order to have benefits that cover HIV/AIDS infection. In order to find the best such plan for you, working with a renowned insurance broker like Pacific Prime is a great choice.
With over 18 years of solid experience, and nine offices across the world, Pacific Prime Singapore is well-versed in guiding prospective and existing clients through every step of their insurance journey. Our team of specialists will aid you in identifying your insurance needs and find the insurance solutions that best match those requirements. Contact us today for impartial insurance advice, an obligation-free quote, and a plan comparison!
Anthony Chan is a content writer at Pacific Prime. He's responsible for writing, translating, and editing articles, guides, infographics, leaflets, as well as other resources for Pacific Prime and Kwiksure.

When he's not working, he's usually on the hunt for great restaurants, playing badminton, and writing screenplays.