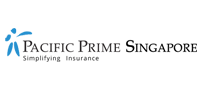 What should you know about cyber insurance in Singapore?
As cyber exposures continue to grow, cyber attacks and information breaches are becoming increasingly rampant. During 2018, there has been a 350% increase in ransomware attacks, a 250% increase in spoofing or business email compromise (BEC) attacks, and a 70% increase in spear-phishing attacks in companies overall. These more sophisticated and prominent threats could even be orchestrated by nation-state cyber attack groups, criminal cyber attack groups, and hacktivists, and were expected to cost the global economy as much as US$6 trillion by 2021, according to Cybersecurity Ventures.
In light of this, today Pacific Prime Singapore sheds lights on the major cyber risks faced by corporates and individuals, the current landscape of cyber insurance in the Lion City, and how cyber insurance can help mitigate the risks.
Major cyber risks faced by corporates and individuals
The internet landscape is ever-evolving, and cyber threats have gone beyond computer viruses and malware only. Below are some of the major cyber risks:
Fake emails and hacking
There has been a large hike in the number of business emails compromised over the past year. Between 2014 and 2017, this crime has been so lucrative that it netted criminals over USD 5 million. Hackers may use the stolen information to create more convincing phishing emails.
Phishing
For those who are not familiar with this term, phishing describes the act of sending emails to trick victims into clicking the links to deliver a wide range of malware onto their systems, or give out important personal information such as addresses or even credit card details.
Supply chain compromises
Cybercriminals are more likely to launch attacks against trusted managed service providers and use it as a backdoor to access companies' secure systems.
Stormcloud
Stormcloud refers to hacking into cloud-based services of businesses to access classified data, less than half of which is securely stored.
Singapore's cyber insurance landscape
On 29 October 2018, the Singaporean government has announced the launch of the world's first commercial cyber risk facility, which commits up to USD 1 billion of cyber insurance to protect corporate buyers in Asia against cyber-related losses.
Although cyber insurance coverage remains low currently, the insurance technology market is slowly evolving and is slated to become a USD 1.1 billion industry by 2023. This is because growing analytics and artificial intelligence (AI) functionality has helped collect data and intelligence to support risk assessment, underwriting, and pricing.
How cyber insurance can help mitigate cyber threats
Corporates should adopt a robust cybersecurity framework with effective mechanisms to detect, identify, and protect themselves against cyber attacks. Apart from that, securing a well-structured cyber insurance policy is also integral to safeguarding corporates against the above-mentioned threats.
Although cyber insurance does not function as a fail-safe against being hacked, computer viruses, data loss, or theft, it does provide policyholders with different levels of protection and can be life-saving for your company at a critical juncture. Businesses are placing more emphasis on both computer security solutions and cyber insurance policies as a major means to battle against looming cyber threats.
Cyber insurance covers you when your systems are exposed to malicious software, your data is lost, or an invasion into your systems results in losses to a third party. This form of insurance usually consists of the following benefits:
Corporate liability
Personal data breaches are probably the worst nightmare for businesses as they usually mean a tsunami of lawsuits from users, and could result in a huge liability crisis. In such cases, cyber insurance can address the costs of settling these litigations with payouts up to the maximum amount.
Overhead costs
If cyber attacks have interrupted your daily business operations, cyber insurance can make up for the lost revenue, such as when a cyber attack causes lengthy downtime while computer systems are being rebuilt. Cyber insurance can also dispense emergency funds to allow your company to continue operating, and mitigates the disruptions your business might suffer until your systems are repaired.
Data recovery
Some cyber insurance plans may cover the costs related to restoring computer systems and lost data.
Cost of investigation
Cyber insurance also addresses the costs of forensic investigation of cybercrime and any individuals involved with hacking into your systems.
Seek professional advice from a leading insurance brokerage
As the broker of choice for over 4,000 corporations and schools, Pacific Prime Singapore specializes in a broad spectrum of insurance solutions for individuals and corporates, including umbrella insurance and Directors & Officers' liability insurance.
Armed with over 19 years of experience and nine offices across the world, Pacific Prime Singapore works from the perspective of clients and is unbeholden to any particular insurer. Not only can our team of specialists help you select the plan that best matches your needs and budget, but we also provide ongoing support services such as administration and renewal assistance, policy communications, and premium negotiations – at no extra cost.
Contact us today for impartial insurance advice, a no-obligation quote, and a plan comparison!