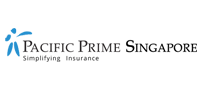 Coronavirus: New social distancing laws and penalties in Singapore
Singapore was one of the first countries to report cases of the coronavirus outside China, but the Lion City is also known for taking strong measures to combat the coronavirus. These include not only implementing travel advisory under the COVID-19 outbreak, such as banning all foreign nationals entering the city-state but also setting rules pertaining to Singapore residents and businesses, such as the new social distancing laws Singapore, which also come with hefty penalties. 
This article by Pacific Prime Singapore looks into the social distancing laws Singapore has imposed and advises how to practice social distancing and other laws to avoid penalties that can ramp up to six months in prison and thousands of Singaporean dollars for violating them.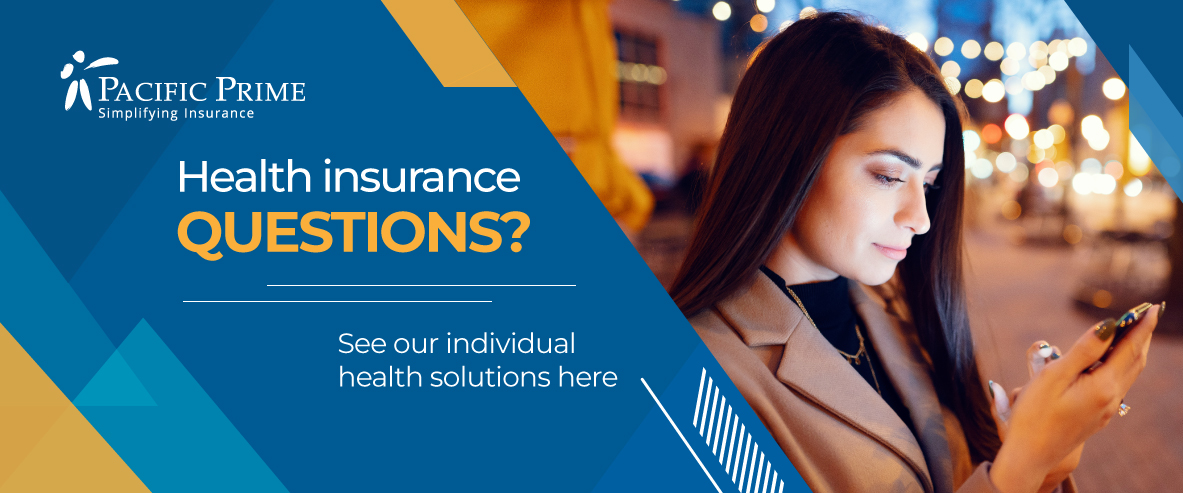 Social distancing laws in Singapore
Social distancing is not just a buzzword in Singapore, as the city-state has elevated it from a vague concept to a very specific set of guidelines. Following the ban of organizing large events and gatherings of 250 participants or more from 20 March, the Ministry of Health issued another set of social distancing rules on 26 March to curb the spread of the COVID-19 in Singapore. As of now, the new rules will be in force until 30 April 2020*.
*Update: Singapore has extended its lockdown until 1 June. To learn more about the Lion City's latest lockdown measures, please refer to our latest COVID-19 lockdown article here.

Closing down of entertainment venues
The new social distancing laws require bars, cinemas, lounges, bars, and other entertainment venues to close. Shopping malls can remain open on the condition that they limit traffic. The government says no place should have "more than one person per 16 square meters of usable space." In many places around the Lion City, residents can observe yellow marks on the floor, tables, or seatings, marking at least 1 meter of distance. 
Social distancing laws for businesses
Retailers and food restaurants should ensure there is enough space between customers lining up in queues, encourage them to use self-checkouts and limit the number of shoppers within stores. In particular:
Retailers, ranging from boutique stores to supermarkets, should:

Space out the queuing of shoppers (at least 1m apart) for fitting rooms and at cashiers.

Use floor markers to mark queuing positions for shoppers.

Encourage the use of self-checkouts, and cashless or contactless payment to speed up the process of payment and reduce cash-handling.

Limit the number of shoppers within the store to allow for at least a meter of spacing between them, where possible. This can be done by letting shoppers into the store progressively.
Food & Beverage operators should:
Reduce the number of people gathering outside the outlet by putting in place queue management solutions, such as calling the customer when there are seats available, or when a queue is unavoidable, marking specific areas and spacing out customers at a safe distance of at least one meter apart.

Provide mobile ordering and payment solutions so that diners can order and make payments directly without having to wait at the cashier.

Install pre-ordering solutions for F&B kiosks to minimize the physical clustering of customers waiting to pick up their orders.

Ensure a distance of at least one meter between tables or different groups of customers, although related customers (e.g. family members, couples) can be seated together without spaced out seating.
These safe distancing measures are an addition to existing sanitation and hygiene practices recommended earlier in February. The practices include access to hand sanitizers, removing product testers and samples that require customer contact and frequently disinfecting common spaces.
The penalty for not observing these laws is a fine of up to SGD $10,000 or imprisonment of up to six months or both.
Limiting physical interactions between employees
The government has asked employers to put in place measures to reduce close physical interactions between employees, such as spreading out the starting hours across at least three one-hour blocks and have "no more than 50% of total employees reporting to work" within each block, and to facilitate telecommuting for employees to work from home.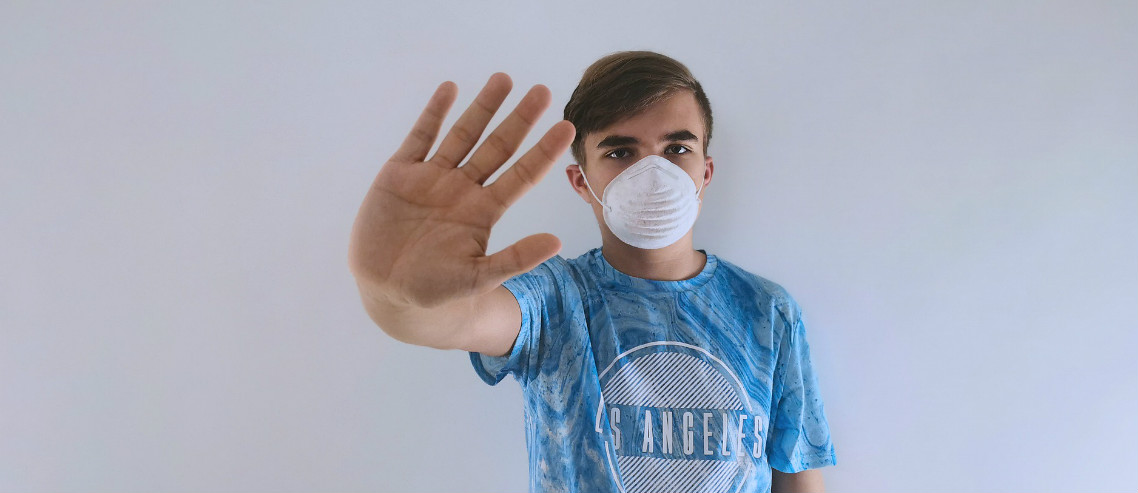 Social distancing laws for individuals 
People who do not keep at least one meter apart, or who meet in groups of more than 10 people outside of work or school, could face a fine of up to 10,000 Singapore dollars and/or up-to six months' imprisonment, according to a Ministry of Health statement posted on 26 March.
The regulations on Stay-Home Notice (SHN) are being tightened as well. On top of all new arrivals needing to self-isolate, from 27 March the returnees from the United Kingdom and the United States of America will serve their 14-day SHN in dedicated facilities. 
The law also forbids leaving home for five days of those whose medical certificate by a medical practitioner states that they have any acute respiratory symptoms. They too can face fines of up to SGD $10,000 and/or up-to six months in prison for violating these laws. 
Coronavirus dos and don'ts 
As Singapore struggles with local infections and imposes stricter measures to control the spread, life goes on in Singapore. People do go to work and to schools, and when they do, they should be especially careful and remember to:
Wash their hands often; 

Use hand sanitizers before and after touching any public surfaces like railings or doors, etc;

Avoid touching one's face;

Wear masks if they feel unwell;

Stay at home as much as possible;

Practice social distancing according to the latest laws;

Be up to date with all the latest Government updates and laws;

Obey all Singapore laws, as the penalties can be hefty.  
Imported cases to pay full treatment costs at public hospitals
Besides the above, the MoH declared that citizens and residents of Singapore would have to pay full treatment costs at public hospitals (approx SGD $5,900-$8,300) instead of enjoying the usual subsidized rates (SGD $1,800-$2,400), if they left the country past 27 of March, returned and were admitted for COVID-19.
Therefore, if you don't have expat individual health insurance that covers COVID-19 yet, it might be about time to secure one. Contact our insurance advisors at Pacific Prime Singapore today to get a free plan comparison, free quote, and insurance advice today!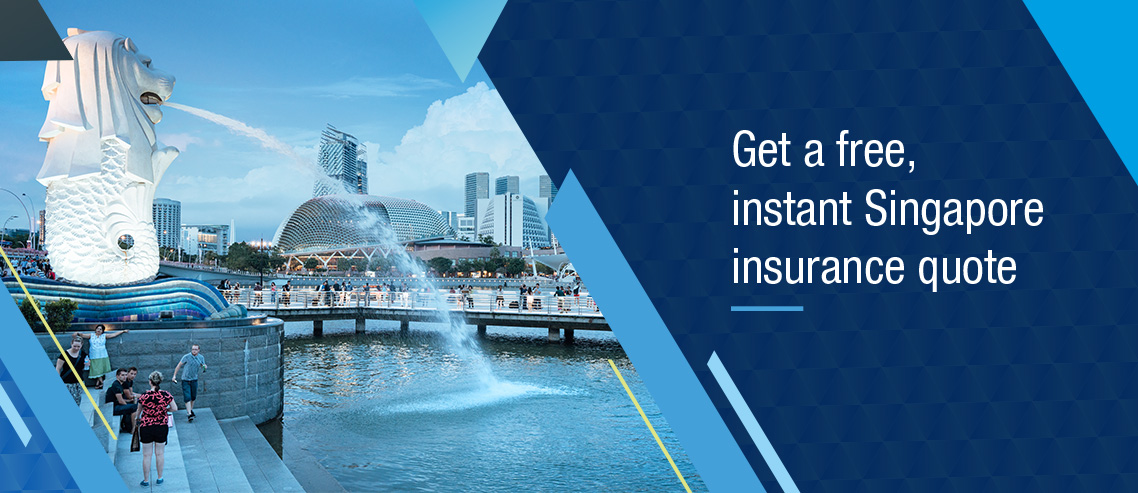 Elwira Skrybus is a content writer at Pacific Prime. In her everyday work, she is utilizing her previous social media and branding experience to create informative articles, guides, and reports to help our readers simplify the sometimes-puzzling world of international health insurance.

When she isn't writing, you are most likely to find Elwira in search of the perfect plant-based burger or enjoying Hong Kong's great outdoors either at the beach or from the boat - the closer to the sea, the better!