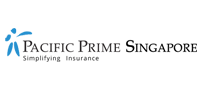 What can a broker do to deliver you better employee benefits solutions?
As the end of the year draws closer, some businesses will find themselves faced with reviewing their employee benefits solutions. Questions should be asked like "Are my staff being adequately covered by my plan?" and "Is this package competitive yet sustainable for my company?" For many Human Resource teams, these questions can often fall to them to answer. Unfortunately, employee benefits and corporate health insurance just isn't what their focus is on; compensation and benefits packages are actually a small part of what they've studied and trained to do.
This week, Pacific Prime Singapore describes why it can be better to engage the services of an experienced employee benefits broker to run your compensation package.
The dilemma for Human Resources staff
Generally, an HR department will juggle many things at once. They're your labor law compliance experts, and your hiring and training support.They offer mediatory and relational assistance, manage performance and compensation for your business, and can look after payroll and employee benefits for your company too. All of these areas encompass HR, yet require a specialist understanding in broad, and somewhat separate, knowledge areas. When it comes to employee benefits solutions and corporate health insurance, this can be one low priority area that most HR teams lack understanding in the most.
It's not their fault, however. Particularly for group health benefits, insurance is a mammoth industry to wrap your head around. Even for those in the industry. For those who dabble in insurance once a year, such as your Human Resources experts, relying on the advice of industry experts can seem like the best option for assessing the effectiveness and sustainability of a compensation and benefits package. However, most of the time your most handy expert will be the provider you buy your package from – and just how honest do you think they'll be when it comes to offering advice versus securing your business?
Most HR people don't have the time or the incentive to specialize in employee benefits and, for the most part, the industry does its best to make it easier for them. There will be, however, times where human resources staff can be misled into thinking the current plan they have is the right one for them. Their lack of in-depth knowledge of the benefits and insurance sector can make them prime targets for insurance providers that are unwilling to lose their business. This is where an independent employee benefits broker can help.
Seeking employee benefits solutions from an independent broker
The main benefit of having an independent broker working for you and your HR team is that you're guaranteed to have unbiased, honest advice. Brokers make commission from the insurers for the plan they sell you, not from charging you a fee for their sales service. A reputable broker knows that keeping your business long term is more profitable than continually pushing the plan that nets them the highest commission. Retaining you as a client takes more than just honest advice, so here's how you can judge the quality of a broker.
Broker knowledge
A good broker will know the compensation and benefits industry inside out, and will deliver tailored and targeted employee benefits solutions to meet your needs. They'll have intelligence on what your competitors are offering, what future benefits trends are coming, and be able to offer you a range of options to ensure that you're providing staff with the most appropriate possible coverage for your budget.
Supportive
Selling a plan is just part of the equation for the most comprehensive brokers. Ensuring your staff are educated and engaged is key to ensuring the success of your employee benefits package. If a broker can't explain what sort of communication strategy they'll use to increase engagement with your benefits, then they're not offering you the best service around.
Backroom services
Similarly, not all brokers offer assistance beyond the initial sales process. Those that do, however, will provide support for things like claims, administration, claims data analysis, reporting for management, and a lot more. The most involved will take over contact channels from your insurer too, meaning you'll have a dedicated contact point that remains the same even if you change insurer.
Intelligent reporting
Claims data analysis is nothing unless you have real industry experts interpreting it. Some brokers and insurers will give you claims data with some simple explanations for what it all means. A reputable, independent broker will drill down into that data and explain where the successes and faults lie. You'll know if you're paying too much for too little claims, if you're claiming heavily and potentially due for a premium increase, and they'll offer employee benefits solutions to help you control your costs better.
Accessible
Finally, you should have appropriate and regular communication with your broker throughout the year – not just at renewal time. If you're only getting calls and emails when it's time to renew your group plan, then your broker may only care about their commission and not the outcomes of their service for your business.
How can Pacific Prime Singapore save your company and HR team time and effort?
We wrote recently about why we are the broker of choice for many clients looking for solid employee benefits solutions. The main difference we have with many of our competitors is that we are an employee benefits specialist; our focus is on corporate solutions and group health, not on other functions such as risk management, or investment and wealth. We've been the leading industry expert for nearly 20 years, and we're confident you won't find better.
Engaging us as your employee benefits broker means we can free up your Human Resources team to focus on building and supporting your business. When your staff have questions, enquiries, or requests for claims assistance, they can call us and not your HR team. When your managers and other senior staff want answers and analysis on the sustainability and effectiveness of your plan, they can call us. Our holistic and comprehensive service is our point of difference, and it comes with no additional fee – our money is made through our commission and, unlike some brokers, we're honest about what we get paid.
To learn more about the true Pacific Prime difference, call us now to arrange a meeting with one of our Pacific Prime Singapore staff. For more information about our corporate services, check out our Corporate Flyer. 
Jessica Lindeman is a Content Strategist at Pacific Prime. She comes to work every day living and breathing the motto of "simplifying insurance", and injects her unbridled enthusiasm for health and insurance related topics into every article and piece of content she creates for Pacific Prime.

When she's not typing away on her keyboard, she's reading poetry, fueling her insatiable wanderlust, getting her coffee fix, and perpetually browsing animal Instagram accounts.