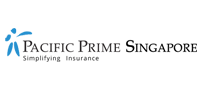 5 employee benefits lessons we learned from 2022
Like we do every year, Pacific Prime recently launched our Global Employee Benefits Trends Report 2022, exploring the key trends shaping the benefits landscape and offering practical tips for HR professionals pertaining to each trend. As we're drawing to the end of the year, this Pacific Prime Singapore article will look at a related topic and provide a rundown of the key benefits lessons one can learn from this year. 
1. Technology and Diversity, Equity, and Inclusion (DEI) initiatives go hand in hand 
Diversity, Equity, and Inclusion (DEI) have long been on the corporate agenda. While strides have been made in the area, there still remain systemic biases towards minorities of all groups, which translates as barriers to both recruitment and promotions. If used correctly, technological tools and software can help narrow the gap. Companies should make sure that any software used to screen applicants doesn't unconsciously favor one group over another, as in Amazon's old AI recruitment tool. 
Beyond companies, initiatives by nonprofits and other organizations can also support minority groups in their careers and job hunt. For example, Campus Pride, a nonprofit dedicated to making university campuses safer and more welcoming for LGBTQ people, recently announced the launch of Campus Pride Career Connect – a portal to connect job seekers with LGBTQ-friendly companies.
Speaking of technology, HR must use employee data to obtain talent attraction and retention trends 
HR technology has been getting increasingly sophisticated due to the proliferation of data – especially employee data such as those pertaining to demographics, performance, turnover rate, and more. By harnessing the power of employee data, HR teams can better understand which group of people they're attracting, whether certain groups are more likely to stay on at the company than others, and what the overall employee experience is like. This is the first step in creating policies to address the problem. 
2. Gen Z have high expectations from their employer and workplaces 
As with each generation, Gen Z is unique in their experiences and values, which determines what they want to see from their employers. There's a common misconception that this generation is all about hopping jobs and enjoying themselves, which leads to companies simply offering fun perks in an attempt to attract and retain this youngest generation. On the contrary, the data shows that Gen Z cares most about what companies stand for and how consistent they are as an employer – a high expectation from employers indeed. 
Let's take issues of sustainability and the environment as an example. Gen Z won't appreciate companies that simply pay lip service to the issue, but rather those that are committed to it and consistent with their policies and benefits. Some ways companies can "greenify" their employee benefits offerings include cycle-to-work, carpooling schemes, electric cars as company cars, paid volunteering days, work-from-home days, subsidies on green energy suppliers, and many more. 
3. The fight for pay transparency has been an incredibly tough one
Pay transparency can be interpreted in many different ways. For some companies, it's just communicating pay practices to employees and allowing them to talk freely about pay. For others, it can go as far as providing full transparency around the salary or salary ranges for every role or pay band in the company. As of date, 17 states in the US have laws around pay transparency – but not all of these states require employers to provide salary ranges to candidates.
Either way, it's no surprise that companies prefer to keep pay information confidential. This is because increasing pay transparency empowers employees to demand more – especially those from minority and/or disadvantaged backgrounds – and prevents companies from squeezing employees. With that said, increasing pay transparency, in the long run, can help companies attract better talent and lower their turnover rate. It also signals a fair and equal opportunity employer, which in itself is attractive to prospective candidates and employees. 
On the bright side, many companies are publishing reports on the gender pay gap in an attempt to narrow it
Did you know that women lose USD $417,000 worth of salary compared to men over a 40-year-long career in the US? This gender pay gap only widens when accounting for intersectionality, as women of color lose nearly USD $1 million in the same period. Fortunately, many companies are reflecting on the issue and publishing reports on the gender pay gap in an attempt to narrow it. In fact, the UK even requires that all employers with 250 or more employees comply with gender pay gap reporting. 
4. COVID-19 will continue to have an impact on employee health and the world of work
According to the Centers for Disease Control and Prevention (CDC), nearly one in five American adults who have had COVID-19 are suffering from symptoms of long COVID. In addition to this, the research group Brookings Institution found that long COVID may be keeping four million Americans out of work. To top it off, new COVID-19 variants are still emerging, as are various flu strains and the Respiratory syncytial virus (RSV), resulting in the "winter tridemic". 
When considering that employees falling sick leads to a loss of productivity and usage of group health insurance plans, all of which translates to increased spending for employers, it's wise for employers to invest in holistic well-being. This could mean providing healthy eating programs, free gym membership, mindfulness sessions, flu vaccination programs, telehealth apps, and more. 
Looking to optimize or implement your employee benefits offerings? Pacific Prime Singapore can help. 
Whether you're looking to optimize your current employee benefits offerings or plan to implement a new program, you're more than welcome to get in touch with Pacific Prime Singapore. We've over two decades of industry experience and a reputation for keeping our finger on the pulse, and we can help you with all things employee benefits. We also use a tailored, technology-driven approach that keeps your organization's needs at heart. 
Arrange a FREE consultation with a member of our corporate team today!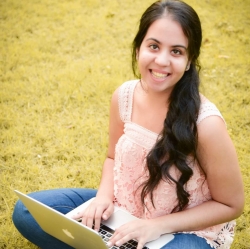 Latest posts by Suphanida Thakral
(see all)