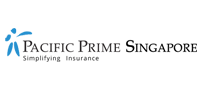 Singapore's Zika situation: Citizens fearful and governments issuing warnings
Pacific Prime Singapore had speculated on the prospect of Zika virus coming to Singapore previously, as well as reported on the very first case of the disease found in the city-state. Now, however, Zika virus has seemingly exploded in Singapore. Just over a week ago the city-state was sitting at zero known Zika infections, yet now there are over 250 known cases. Clearly the disease, which is known to cause birth defects in unborn children is not only present in Singapore, but it is spreading rapidly through the ubiquitous mosquitoes found all over the area. Here, Pacific Prime Singapore will provide an update on our continuing coverage of the Zika virus in Singapore, as well as provide some reminders of how you can protect yourself from the disease.
What the Singapore government is saying
Governments around the world are paying attention to Zika, as the World Health Organization has already declared a global state of emergency and a recent study has estimated that over 2.5 billion people In Asia and Africa alone are at risk of being infected by the disease. Clearly efforts must be made to ensure that Zika does not turn into a widespread pandemic. As far as where Singapore's 'patient zero' came from, the Ministry of Health (MOH) points to a 58 year old woman that was the first documented case. She had come from Malaysia to visit family members on September 1st.
Since then, the government has reported 258 total cases of Zika virus in the city to date, and they expect the situation to worsen. A joint statement from the National Environment Agency and the MOH stated, "Over time, we expect Zika cases to emerge in more areas given the presence of the Aedes mosquitoes here."
What other governments are saying
Other countries have certainly taken notice of Singapore's recent surge in Zika cases. Regional neighbors such as Australia, South Korea, Indonesia, and Taiwan, as well as the United States, and the United Kingdom, have already warned their populations against travelling to Singapore if they are potentially pregnant.
There has even been a row as fellow Asian financial hub Hong Kong has issued an amber travel warning for Singapore in the wake of its first Zika scare (although their 'first case' turned out to be negative), meaning that all travelers should exercise caution when travelling to Singapore. Questions were raised as to why Hong Kong instituted the travel warning for Singapore and not other locations that are known to have ongoing Zika outbreaks, but the city's health minister defended the position based on the two cities' unique relationship. Dr. Ko Wing-man said, "Singapore has seen more Zika cases and the people of Hong Kong and Singapore have frequent exchanges…Given the humid subtropical climate, mosquitoes breed in Hong Kong and all we can do is to reduce transmission to a minimum."
This shows that countries are considering many factors in deciding how to approach issuing travel warnings for Singapore, and may consider the frequency of travel between the two countries, the environmental conditions in both areas, and more.
Protecting yourself and your family
First of all, the Singapore government has been stepping up efforts to combat the mosquitoes that spread Zika so effectively. The city has been sending out squads of workers to first seek out areas that could potentially become mosquito breeding grounds, such as areas with still and stagnant water present. If such an area is found, care will be taken to remove the conditions that make the area ideal for mosquito breeding. If an active breeding ground is found, workers will fumigate the area to destroy as many mosquitoes as possible, while also removing the conditions for ideal breeding. Furthermore, the government is creating incentive for people to take responsibility for conditions around their own homes by imposing fines of up to SGD 5,000 if a home is found to mosquito larvae present in it.
Beyond this, each individual can certainly take steps on their own to protect their loved ones from Zika virus. The first rule of thumb is that the less skin you have exposed, the less likely you are to be bitten by mosquitoes. For this reason, it is advised to wear long sleeves and use mosquito repellent on any exposed skin. Also, sleeping under a mosquito net is advisable when sleeping in areas open to the outdoors.
One final warning is that anyone can transmit Zika virus sexually, so using protection consistent with established safe sex practices is important. Furthermore, if any of the symptoms associated with contracting Zika develop, such as red eyes, joint pain, rash or fever, it's important to get yourself examined by a doctor as soon as possible to make sure that you have not become a carrier of the disease.
The bottom line is that Zika virus is a serious condition that can cause serious problems for families. As with any other disease, when a serious condition such as this rears its ugly head, you will want the best medical care available in your area. In Singapore, this means using the private hospitals. Unfortunately, care at these facilities is much more expensive than care received at Singapore's public hospitals. No doubt, if you are to avail yourself of a private hospital, you will want to have a comprehensive health insurance plan in place to negate the costs of treatment. At Pacific Prime Singapore, we offer international health insurance plans that not only provide care in Singapore's private hospitals, but also in virtually any hospital around the world. We also carry plans that do cover treatment related to Zika virus infection. Contact us today to find out how we can find you the best plan for your family's needs.