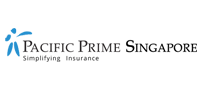 How Singapore's Budget 2019 shapes the future of the city
On Monday, 18th of February 2019, Singapore Finance Minister Mr. Heng Swee Keat delivered the Singapore Budget 2019. This year's budget outlines a strategic plan to build a strong, united Singapore, by focusing on five areas:
Keeping Singapore safe and secure  

Continuing to transform and develop a vibrant economy

Creating a caring and inclusive society

Building and maintaining Singapore as a global city and home for all

Planning for the future in a responsible and fiscally sustainable way
With this in mind, Pacific Prime Singapore will discuss the most exciting developments from the Singapore Budget 2019, with special attention given to the changes in the healthcare sector.
Singapore's Budget 2019 overview
The Singapore budget for 2019 has been developed to take into consideration the complexity of the modern world's global, regional, and local challenges, and it's tackling it the "Singaporean way". What does that mean, exactly?
Keeping Singapore safe and secure
One of the five top areas where the 2019 budget put its focus on is national security. Even though the SEA region has seen peace for the past 50 years, global geopolitical tensions might disturb the diplomatic balance, hence Singapore must continue to be prepared for any circumstances. Another aspect of keeping Singapore safe and secure is the growing risk of cybercrime.
A significant share of Singapore's budget – about 30% of the city-state's total expenditure this year – will be directed to support defense, security, and diplomacy efforts.
Continuing to transform and develop a vibrant economy
Singapore's success lies in its port, where goods, ideas, and people from all around the world mingled for 200 years. To keep the city's economic growth on the rise, this year's budget was developed to support businesses in many ways, such as supporting new start-ups and aiding to further scale up those businesses by offering mentoring, investment, and loaning opportunities, with a special focus being put on the SMEs, with initiatives such as Scale up SG, or A*STAR. Funds will be placed towards digitalization and automation of businesses, and the government will seek new beneficial trade agreements with other countries and regions.
Another essential thing to know is the government's decision to adjust the foreign workforce quota in the services sector, from 40% to 38% in 2010 and 35% in 2021.
Creating a caring and inclusive society
The population of Singapore is aging, and current statistics say that 1 in 4 people in the workforce is aged 50 and above. With this in mind, the Singapore government is putting emphasis on building a customer-centric and affordable healthcare ecosystem for all of its citizens. How is it going to achieve that?
Singapore Budget 2019: Affordable healthcare for all
As healthcare expenditure and cost of living increases in the Lion City, together with a growing number of elderly people, it's crucial for societal wellbeing to have access to affordable healthcare. With that in mind, SGD 3.1b will be set aside for long-term care with the introduction of CareShield Life from 2020 – an enhancement of the current ElderShield scheme, and the CHAS (Community Health Assist Scheme) programme.
Beyond that, all Singaporeans, regardless of their income, can now get coverage for their chronic conditions at the Chas's GP clinics, a perk that used to be reserved for the lower to middle-income Singaporeans only. Coverage for the lower to middle-income citizens will be increased to cover common illnesses as well.
Merdeka Generation Package
The big winners of this year's budget announcement are eligible seniors of the so-called "Merdeka generation", those born between 1 January 1950 to 31 December 1959, and became a Singapore citizen on or before 31 December 1996. The Merdeka Generation played a critical role in Singapore's development: men of this generation were among the first ones to serve the National Service, build up public services and contributed to modernizing the city-state's economy.
To show gratitude for this generation's hard work and support, a Merdeka Generation Package has been introduced. Eligible participants can enjoy five benefits, including:
PAssion Silver Card Top-up


A one-off $100 top-up for a PAssion Silver Card

Additional Subsidies for Outpatient Care
– Special CHAS subsidies at CHAS GP and dental clinics, which are higher than CHAS Blue subsidies


– Extra 25% off the subsidized bill at polyclinics and Public Specialist Outpatient Clinics

Annual MediSave Top-ups


$200 top-up every July, from 2019 to 2023

Additional MediShield Life Premium Subsidies


Additional 5% subsidy for your annual premiums, increasing to 10% after you turn 75 years old

Additional CareShield Life Participation Incentive
Additional $1,500 participation incentive if you sign up for CareShield Life when it becomes available from 2021
Building and maintaining Singapore as a global city and home for all
The environment is an important topic in Singapore. One of the big changes in Singapore's 2019 budget is a 100% increase in excise duties for diesel. It's will go up from 10c to 20c per liter, however, to lessen this immediate impact, drivers can expect a permanent reduction of the annual Special Tax on diesel cars by SGD 100 and taxis by SGD 850.
Planning for the future in a responsible and fiscally sustainable way
The Singapore Budget 2019 also confirmed the 2018 announcement of the increase of GST tax to 9%, "sometime in the period from 2021 to 2025", in an effort to be self-sustainable, and not bury the Lion City in public loans.
The GST import relief for travelers has also been lowered, from SGD 150 to SGD 100 GST for those spending less than 48 hours abroad, and to SGD 500 instead of SGD 600 for those who spend more than 48 hours outside of Singapore.
Last but not least, the alcohol duty-free concession for travelers will be lowered from three liters to two liters starting from 1 April 2019.
What does Singapore Budget 2019 mean to expats?
Major points to watch out here are definitely the change in the service industry workforce quota. Those working in that sector might be affected. Besides that, getting less alcohol duty-free each trip outside Singapore might be a concern to some, but it's a good thing to consume less alcohol, and eat healthy in general.  
What's also important to know is that, unless you are a permanent resident, you won't get much subsidized healthcare benefits, and as such, to be able to receive the healthcare you need and require, expats should seek private health insurance in Singapore.
Pacific Prime Singapore can help in that matter: whether you are looking for a new/ top-up medical plan, our team of expert insurance advisors are here to help. Contact us today for impartial insurance advice, a plan comparison, and a free quote!   
Elwira Skrybus is a content writer at Pacific Prime. In her everyday work, she is utilizing her previous social media and branding experience to create informative articles, guides, and reports to help our readers simplify the sometimes-puzzling world of international health insurance.

When she isn't writing, you are most likely to find Elwira in search of the perfect plant-based burger or enjoying Hong Kong's great outdoors either at the beach or from the boat - the closer to the sea, the better!