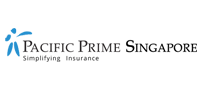 Retiree health insurance in Singapore: Peace of mind for your golden years
As one of Asia's most cosmopolitan and vibrant cities, Singapore is truly a destination of choice for many expats looking to retire abroad. If you're thinking of spending your golden years in the Lion City, ensuring access to quality healthcare is likely top on your list of priorities. Medical standards here are by far one of the, if not the best in the world, so finding top-rated facilities for care won't be a problem. The cost of care, however, can become increasingly problematic as you age. As such, securing retiree health insurance is an essential step in ensuring that you enjoy retirement hassle free.
Estimated healthcare costs
It can be very difficult to determine the exact amount you will need to spend on care when you retire, but having a rough guide can help.
The cost of medical care in Singapore has been on an upward trend for years, with the medical inflation rate reaching an all time high in 2016 at 15 percent, 5.5 times the annual inflation rate of 1.7 percent!
The rise in healthcare costs is expected to become an ever-increasing burden for those aged  65 and older – the highest utilizers of healthcare services. In fact, the average cost of care for each elderly person is projected to rise tenfold in the next 15 years to SGD 51,000 per year, the highest figure in the Asia-Pacific region. Planning ahead by securing a sustainable retiree health insurance plan is thus key in ensuring financial security in the years to come.
Things to consider when selecting retiree health insurance
Retirement in Singapore can be an incredible experience, as it should be. However, it doesn't change the fact that our later years are where we experience the most medical risk. As we age, we are more likely to develop conditions (e.g. cancer) that require complex/extensive care, which is why you will likely see drastic increases in premiums when you transition into your next medical insurance age bracket (e.g. from 55-59 to 60-64). When looking for retiree health insurance in Singapore, there are therefore a number of specific things you'll want to consider:
The plan's age limit
To minimize the risk of high claims costs, some but not all insurers impose maximum age limits on their policies. The "cut off point" usually ranges from 64 – 69 years old. Beyond this limit, the insured will not be able to renew their health plan once their insurance term is finished. Please note here, however, that there are a number of retiree health insurance policies available that do not have any age limits.
Choosing a reputable insurer
Another key consideration is the insurer's reputation with regards to treating older adults. Some insurers (especially the smaller ones) may attract older clients with "cheap" plans, only to drastically increase premiums the following year to the point where it's no longer affordable. With this in mind, insurer reputation is a key factor to consider, as retiree health insurance plans from major insurers will likely experience less volatile premium increases than plans from less stable insurers.
How your pre-existing conditions are treated
It's increasingly important as you get older to have comprehensive medical insurance that covers your pre-existing conditions (asthma, for example). Some insurers may outright deny coverage for all pre-existing conditions, while others may cover them provided that you pay an additional premium. The best way to negate or reduce your cost is therefore to secure a health plan as early as possible, before you acquire any more health conditions.
Where you can receive treatment
Another key consideration is whether you want Singapore-only coverage, or international health insurance coverage. If you're an expatriate retiree and wish to spend time with your family while you are receiving care back in your home country, a retiree health insurance plan with international coverage may be a better fit for your needs.
The cost of international health insurance for retirees
The average cost of international health insurance, according to our latest State of Health Insurance in Singapore 2017-2018 report, was USD 11,868 for retirees in 2017. Comparing the country to other locations in Asia, it was also found that Singapore is the second most expensive country for retiree health insurance. While premiums for older adults can be quite high, as knowledgeable insiders in the insurance industry our experts can advise on finding the best coverage at the best price, from the most reputed insurers in Singapore.
Contact our team today
As Asia's leading health insurance advisor, many of our clients are in their golden years. We're one of only a few brokers that all major insurers choose to work with, and have a number of retiree health insurance plans available that don't impose maximum age limits. For a free quote, or some impartial advice, contact our team at Pacific Prime Singapore today!
Jessica Lindeman is a Content Strategist at Pacific Prime. She comes to work every day living and breathing the motto of "simplifying insurance", and injects her unbridled enthusiasm for health and insurance related topics into every article and piece of content she creates for Pacific Prime.

When she's not typing away on her keyboard, she's reading poetry, fueling her insatiable wanderlust, getting her coffee fix, and perpetually browsing animal Instagram accounts.