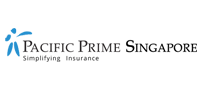 Protecting your children's future with legal guardianship in Singapore
We always strive to create the ideal situation for our family. We work hard to give our children everything they need (and most of what they want). Whether it's the basics like food, clothing, and a roof over their heads, or luxury items like cell phones and video games, it warms our heart to see our family living comfortably as a result of our diligence. However, what we don't care to think about all that often is worst case scenarios. Specifically to the point of this article, it is very unpleasant to consider what would happen if we passed away, leaving our kids behind. Even worse, what if both parents die simultaneously? This would be especially frightening for expat families that are living away from close family members that would normally take over in this situation. Here, Pacific Prime Singapore takes a closer look at what might happen should your children be left without a legal guardian, and steps you should take to protect them.
Worst case scenario
If you and your child's other parent/spouse were to both die in rapid succession, responsibility for your child would fall to the temporary guardian that you appointed. What's that, you say? You haven't appointed a temporary guardian in Singapore? Nor do you know the ramifications of not appointing a temporary guardian for your children?
First things first: If this scenario were to play out and you give no direction as to who should be taking care of your child, the government will step in to take charge of the situation. Of course, this will require some time to go through the courts as they decide exactly who should be given guardianship. In the meantime, children will likely be placed into foster care without an appointed guardian, at least until your main will is executed (assuming you have a will). Obviously, foster care can be a very scary prospect for children who would already be heartbroken, so minimizing time under government care, and keeping them with people they know and trust is of the utmost importance. This is especially true because Singapore's courts can actually override the wishes of the parents if they deem a proposed guardian to be unsafe or incapable of caring for the children for any reason.
Appointing a legal guardian
There are definitely some things that every expat parent in Singapore should be aware of when it comes to appointing a temporary legal guardian for their child. Normally this person would be a family member (if possible), or family friend that is trusted and very capable of caring for additional children. This person is really only going to be required to provide guardianship for a limited time, until such time as a permanent guardian can step in. If a permanent replacement cannot be found, it is ultimately the court's decision as to who will be granted guardianship, but the temporary guardian may have an advantage over others in light of the faith already placed in them by the parents.
In order to formally appoint a temporary legal guardian, parents should do so in their will, or with a formal letter officially lodged with a lawyer, family friend, or the guardian themselves. Parents may select who they like, but they should live inside of Singapore, and, of course, the parents should let the guardian know of the decision ahead of time, as well as ensure the person accepts their role as potential guardian. It should be noted that if the child is an infant and each parent appoints a separate guardian and pass away at the same time, the appointed guardians shall "act jointly" according to the Guardian of Infants Act. One other word of advice, domestic helpers should probably be avoided as the named guardian, as they may lose their right to reside in Singapore following the demise of their employers.
As far as new permanent guardians are concerned, when they come to Singapore to argue to the courts that they should be given guardianship of a child, they should be sure to bring any and all supporting documentation that they can to support their claim to guardianship. This would be any official documents showing relation to the parents, as well as anything that might show an existing relationship with their children. Any potential guardian's personal life may come under scrutiny by the court as well, so things like proof of employment, proof of salary, bank documents, proof of residence, etc. would also be good to have.
Once the court makes their final decision on permanent guardianship, it will issue Letters of Guardianship that will likely be accepted in other countries, but care should be taken to ensure this is the case before traveling to any new places.
Is there anything else you can do to protect your children's future?
One other important point to mention regarding the care of your children in this situation concerns their financial well-being immediately after. For this, there is, of course, life insurance, but you can also secure Accidental Death & Dismemberment Insurance through Pacific Prime Singapore. This type of insurance will provide a lump sum payment following your death, or in the event that you lose a limb, in order to provide your family with timely financial assistance in its time of need. If you have any questions on Accidental Death & Dismemberment Insurance, please contact our helpful insurance advisors today.