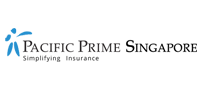 What's happening to medical tourism in Singapore?
For anyone considering medical tourism, Singapore has long been one of the most popular destinations in the world to travel to. It's leading edge facilities and well trained staff have scored highly in world rankings, being awarded the most efficient health system in the world title by Bloomberg in 2014 and making the World Health Organisation's Top 10 health care rankings in 2012.
Singapore's lucrative industry, however, has been facing some significant challenges recently. Here's a quick rundown on where the city-state's medical tourism sector is at for those living in Singapore, as well as those thinking about visiting for medical procedures.
Increasing competition in the market
One of the challenges Singapore is facing is the competition from emerging markets and its neighbors. According to the Straits Times, the high costs of medical care in the country were often justified due to the high level of treatment offered – but the gap in standards with other countries has been closing.
Places like Thailand, which has also been a popular medical tourism destination, have made ground on Singapore in terms of health care quality. The private Bumrungrad International hospital in Bangkok have been expanding into specialist care, while many facilities in Thailand have been gaining international accreditation.
Malaysia has also been testing Singapore's hold on the medical tourism market, offering high quality care at a much lower cost. For example, a heart bypass procedure in Singapore will cost you 106 percent more than in Malaysia, and 41 per cent more than in Thailand. The Malaysian market has also been more aggressive at trying to win medical tourists, with Malaysia Airlines previously offering 30% discounts to Bangladeshi patients seeking care.
With the gap closing in quality and prices holding low, Singapore can expect more pressure on its medical tourism industry in future.
Reduced regional patients
With the health system's high standards, Singapore would also benefit from high net worth citizens and residents from neighboring countries seeking better medical care. Indonesians previously contributed a significant sum to the medical tourism industry, yet have been reducing in numbers because of the unfavorable exchange rate between the Singaporean dollar and the Indonesian rupiah.  
Similarly, some of Singapore's biggest private healthcare providers have been investing in other countries. Raffles Medical Group has three medical centers in Hong Kong and one in Shanghai, now providing those in the region with a number of locations with which to receive high quality care.
Medical Tourism: Is it all bad news for Singapore?
Singapore still has a great reputation for care. The health system is partnered with medical schools and research centers of great world standing, and many new and world first innovations call the country home. Many academics and industry experts are aware of the challenges Singapore faces and are already engaged in dialogue to help the country continue to be competitive.
It is also the high standards it holds of its health system that has kept it from being the subject of some less than favorable medical tourism news stories. The Hong Kong-based SCMP reported this year about two Chinese women who were scammed into paying ¥399,00 yuan for cancer treatments in Thailand. While this is not a common occurrence in Thailand, scams such as this one are virtually unheard of in the city-state of Singapore.
Following this story, our Pacific Prime China office produced an article on how to spot and avoid medical scams in Thailand – filled with information that can be just as relevant to other emerging medical tourism industries in neighboring countries.
Getting coverage for medical care in Singapore
If you're living in Singapore, or are considering a visit for medical purposes, consider contacting Pacific Prime Singapore for a free quote today. Their expert advisors have over 15 years of experience in providing high quality insurance solutions to over 120,000 clients in Asia and around the world.