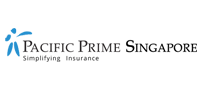 Introducing Globalis: New international plan by QBE and Safe Meridian
Edited: 2/6/17 – Quote added.
Great news! Pacific Prime Singapore is pleased to announce that we now offer Globalis, a highly coveted international health insurance solution created via the strategic partnership between QBE Insurance (Singapore) Pte Ltd and Safe Meridian.
As a brand new addition to our portfolio of the world's best international health insurance plans, this plan is ideal for frequent travelers and globally mobile expats looking for protection against medical expenses incurred both at home and worldwide.
Now available to individuals, families, and companies seeking comprehensive cover in Singapore and abroad, read on to learn more about our new offering, and why it may be the perfect plan for you.
Why Globalis may be the perfect plan for you
Underwritten by one of the world's largest and most stable insurers (QBE), Globalis plans are portable worldwide. This means that with this product, you can keep your plan in place even if you relocate to another country in the future. What's more, with this plan you'll have peace of mind from knowing that you are free to use the doctor and hospital of your choice.
What truly makes this international health insurance policy stand out is its unrivaled level of coverage flexibility, which allows you to customize your benefits and scope of coverage so that all your healthcare needs are met at the price you want.
An unparalleled level of coverage flexibility
We all know that there's no such thing as a one-size-fits-all health insurance plan, which is why ensuring that your plan meets your own unique requirements is of paramount importance when selecting a policy. By choosing a Globalis plan, rest assured you'll be able to personalize your plan with eight options and four plan levels to ensure that you get the best-fitting health insurance solution.
Customize your coverage with 8 options
Each of the eight coverage options offers you a discount on your standard annual premium; customers can choose a combination of any of the following:
Overall annual plan limit

– Choose between three options for the total sum for which you are insured per policy year. Selecting either of the two lower limits will result in a discounted premium.

Geographic area of cover – Choose which region in the world you will be covered for elective treatment. The options, from most costly to least costly, include: 1) Worldwide excluding the US, 2) Southeast Asia including Singapore, Australia, and New Zealand, and 3) Southeast Asia excluding Singapore, Australia, and New Zealand.
High-cost providers access – Residents of Singapore, Indonesia, Hong Kong, Macau, and China will receive a premium discount when opting for providers not deemed a "high-cost provider". Alternatively, they can opt for a 15% coinsurance on claims from a high-cost provider.
Deductible – If you choose the deductible option, the larger your deductible is, the greater your premium savings will be.
Hospital room type – In the event of hospitalization, this plan will cover overnight stays in a standard single room. If you choose to opt for semi-private room cover instead, you will get a premium discount.
Outpatient annual limit – If you choose any of the three non-basic plans, you'll be able to lower the outpatient limit, which in turn will lower your premium.
Outpatient direct billing service – Receive a premium discount if you choose to forgo the direct billing service for all your outpatient treatment services.
Coinsurance –

This plan provides full cover as standard, but you can instead choose a 10% or 20% coinsurance for a discount on your premium.
Choose the right plan level for your needs
Each plan will include cover for hospitalization, emergency assistance, and travel benefits (more on the latter two benefits below). The plan levels, from the most basic to the most comprehensive, are as follows:
Bronze

– The Bronze plan is the most basic, covering inpatient and pre- and post-hospitalization costs. This means that outpatient services such as diagnostic and testing expenses before and after hospitalization are also covered.

Silver –The Silver plan includes cover for outpatient benefits (e.g. GP and specialist visits) in addition to inpatient cover offered by the Bronze plan.
Gold – The Gold plan allows for enhanced inpatient and outpatient cover with the inclusion of wellness and basic dental benefits, as well as vaccination benefits.
Platinum – As the most comprehensive plan, the Platinum plan features inpatient, outpatient, wellness, dental, vision, and maternity benefits. Unique to this offering, this plan offers increasing maternity benefit levels after your first and second policy renewal.
Emergency assistance and travel benefits
Take comfort in knowing that all Globalis plans include emergency assistance and travel benefits. This means that your emergency repatriation, evacuation, and travel-related mishaps (e.g. trip cancellations and flight delays) are all covered within the plan's limit.
No claim discount
To award policy members for healthy living, Silver, Gold, or Platinum plan policyholders get to enjoy premium discounts should they not submit any claims throughout the policy year. The first claim-free policy year will award members with a 10% discount, followed by an additional 5% discount for each additional claim-free policy year. The maximum discount available is 25%.
Background on the launch of Globalis
Announced on 21 April 2017, this unique plan was created with the goal of offering a plan that allows for a high degree of personalization and premium reduction options. The expertise of both QBE Insurance and Safe Meridian, two of the world's most reputed insurance companies, proved instrumental in the creation of an international health insurance solution that ensures policyholders have access to the highest levels of healthcare available.
William Dwyer, Director of Sales & Distribution at Safe Meridian, commented: "We are pleased to be partnered with an insurer like QBE, one which has such a tremendous reputation for stability and such a long presence in the [Asia-Pacific] region.  Globalis, designed and administered by Safe Meridian, is unique in its approach to flexibility, long-term stability, and customer service.  We look forward to bringing this product to additional markets with QBE Insurance in the coming months."
The plan itself is underwritten by QBE, an Australian-headquartered general insurance, and reinsurance company operating in 37 countries globally. The company has robust A+ ratings by both Standard & Poor's and Fitch ratings, which when combined with the operating experience of both companies means that this offering ticks all the right boxes for those seeking global healthcare coverage.
Want to learn more about our new offering, or the other insurance solutions we have available? Be sure to contact the helpful advisors at Pacific Prime Singapore today for impartial advice, and a free quote!
Jessica Lindeman is a Content Strategist at Pacific Prime. She comes to work every day living and breathing the motto of "simplifying insurance", and injects her unbridled enthusiasm for health and insurance related topics into every article and piece of content she creates for Pacific Prime.

When she's not typing away on her keyboard, she's reading poetry, fueling her insatiable wanderlust, getting her coffee fix, and perpetually browsing animal Instagram accounts.