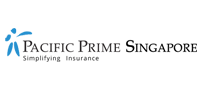 How to play with your child
Did you know that playtime is just as crucial for a child's learning and development as time spent in the classroom? Parents should take an active role in their children's playtime, encouraging them to be as creative as possible and building strong, nurturing relationships in the process. While this sounds like a straightforward process, there are plenty of mistakes that can be made. So in this Pacific Prime Singapore article, we'll give you some tips on how to play with your child.
Allow your child to take the lead… 
Whether it's that they need to go to bed before 10 pm or finish their veggies, young children are often told what to do. When it comes to playtime, turn the tables and allow your child to take the lead. Do they want to head outdoors and get their hands dirty? Or do they fancy playing dress up? What about building something using Lego? Choosing the activity and making decisions will help them feel more independent, empowered, and improve their self-confidence.
…and make sure that directions and criticisms go out the window.
On a similar note, avoid giving your child specific instructions or criticizing what they're doing as this can hinder their creativity and imagination, as well as their self-confidence. Say your child is painting a picture of a landscape and decides they want the sky to be pink. Avoid saying things like "The sky should be blue!" or "Pink is a color for girls!". Likewise, when you do ask questions, opt for open-ended questions instead of leading ones. 
While you shouldn't be afraid to praise your child's good behaviors…
Did your child come up with a great idea? Did they persevere and not give up? Or maybe they were a good sport? Let them know it! We all strive to hear praise and children are no different. Instead of open-ended praises that only show approval or affection, try to be specific about the praise so your child knows exactly what you're referring to. You can use hugs, high-fives, or even a pat on the back to give more power to your praise. 
…minor misbehaviors may be ignored.
There's a time and place for discipline, but playtime shouldn't be one of them (generally speaking, of course). It's fair to say that you can ignore minor misbehaviors like whining and sibling squabbles during play time, simply allowing your child to be a child and focusing your energy elsewhere. With that said, dangerous or destructive behaviors should be stopped immediately and you can use a consequence like a removal of a privilege to decrease the likelihood of it happening again. 
As Dr Cynthia Lim, senior lecturer with the Early Childhood Education Programme at the SR Nathan School of Human Development, Singapore University of Social Sciences, said in a Channel News Asia article:
"Golden opportunities for learning are lost when parents focus only on the safety of their children and mediating sibling squabbles during playtime, instead of engaging with their little ones."
And, of course, be enthusiastic. 
Last, but certainly not least, don't forget to show your child that you are excited to play with them. Enthusiasm and excitement on your part lets your child know that you're indeed enjoying playing with him/her and it's very contagious! Not sure how to show enthusiasm? Taking your child's lead always does the trick. Think about how your child reacts when he or she gets a new toy or engages in an enjoyable activity. When you have fun, so will he or she! 
Put your child's health first by getting in touch with Pacific Prime Singapore today!
Playing with your child enables you to spend quality time together. Another enabler of quality time with your children is good health and, by extension, access to top-notch medical facilities and practitioners. If you don't want to be drowned in sky-high medical bills in the process, you should secure comprehensive health insurance for your children and the entire family, which Pacific Prime Singapore can most certainly help with. 
As a leading global health insurance brokerage, with over two decades of industry experience, we have helped countless individuals and families like yourselves navigate the complex world of insurance and find the right health solution for their needs and budget. Our expert and impartial insurance advisors are also on hand to guide you throughout the entire process, and provide a number of value-added services like insurer liaison and claims support. 
To obtain a FREE quote and kickstart your insurance journey, please reach out to a member of our team today!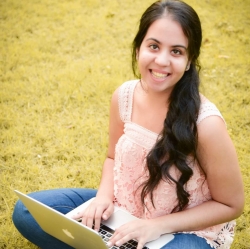 Latest posts by Suphanida Thakral
(see all)