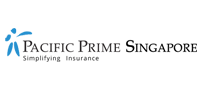 How health technology will shape 2019?
When it comes to technology advancement, Singapore is definitely one of the cities that lead the way and set trends for other nations to follow, for example with their Smart Nation Initiative, a single electronic health record (EHR). The use of connected care technologies and mobile health programs are getting more prominent in this digitally savvy city-state. Knowing that Singapore's government is set to invest in new technologies in 2019, our team at Pacific Prime Singapore will explore the upcoming healthcare technology trends in the Lion City.  
The rise of Big Data and AI tech in healthcare
According to GlobalData's annual report "The State of the Biopharmaceutical Industry – 2019", Big Data will have the greatest technology impact on the pharmaceutical industry in 2019, followed by AI technology. Beyond the rise of the AI and Big Data adoption in new health technologies, health tracking applications will be on the rise, and often connected to healthcare providers systems and health insurance providers, thus changing the health insurance industry's way of setting premiums to an interactive policy model.
Big Data in Healthcare
According to the report, healthcare adoption of Big Data has been relatively slow but its use will increase dramatically in 2019 across a number of core functions, such as:
Drug discovery and design to determine potential drug candidates and its utilization;

Clinical trials for real-time monitoring;

Electronic health records (EHR)

to depict trends and ultimately lower treatment costs and improve quality of life;

Healthcare intelligence to revolutionize the tracking of patient statistics and vitals;

Hospitals and healthcare systems to predict healthcare outcomes and design treatment protocols.
Beyond that, Big Data analytics solutions combined with health technology wearables can also contribute to enhancing self-care programs for patients in regards to specific chronic conditions. Another potential use can aid in fighting medical fraud by analyzing any billing discrepancies among providers, patients, and insurers.     
AI in health technology
It is expected that AI and machine learning can and will tremendously change how doctors, hospitals, insurers and any other healthcare companies work. AI technology can automate specific repetitive tasks such as analyzing tests, X-Rays, CT scans, data entry, etc., to make room for professionals taking time to tend to more patients in a more efficient manner.
AI can also help doctors to design treatments for their patients. By combining a wide set of factors, such as the doctor's own notes and reports from the patient's file with clinical expertise and external research, AI can help design individually customized treatment path for each patient.
AI programs can also function as a digital consultation platform, where the program can give a personal recommendation based on general medical knowledge and the patient's medical history and inputted symptoms. Such apps or programs can be also extended to monitoring patient's chronic conditions etc.
Heath tech apps
Voice and chatbot technologies
One of the latest health technology trends on the rise is the targeted voice and chatbot technologies for the healthcare industry and patients. These technologies so far are in the beginning stages, but experts predict that they'll be used primarily in the areas of elderly care (voice steered apps), chronic condition management, and in virtual physician's assistant services.
Data-driven interactive policies
Another side of this trend is the continuity and improvement of the data and digital-driven healthcare services to policyholders via insurers' own apps. Personalized healthcare apps that are linked to lifestyle and health apps and wearables can create new data-driven policies, which in the result are set to reduce the costs of claims, and for the policyholder – reduce premiums. The idea is somehow similar to telematics car insurance policies, where premiums and discounts are based on the driving behavior measured by a particular device installed in the policyholder's car.   
How will this new health technology affect your health insurance?
Even though some of these projects are just predictions as of now, there are already programs and apps that measure our health, sleep, steps, and even fertility. We can only expect that in the future, such apps will be connected with our health insurance plans to offer a more personalized approach to our health plan, and its annual premiums. As of know, we don't know of any insurer that offers such interactive policies, but we know quite a few tips on how to keep your premiums low.
If you have any questions related to Singapore health insurance, or international health plans, feel free to contact our team of experienced advisers for impartial insurance advice, a free quote, and a plan comparison.
Elwira Skrybus is a content writer at Pacific Prime. In her everyday work, she is utilizing her previous social media and branding experience to create informative articles, guides, and reports to help our readers simplify the sometimes-puzzling world of international health insurance.

When she isn't writing, you are most likely to find Elwira in search of the perfect plant-based burger or enjoying Hong Kong's great outdoors either at the beach or from the boat - the closer to the sea, the better!