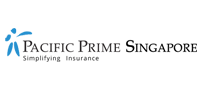 Health insurance costs in Singapore vs the rest of Asia
When looking at international health insurance costs around the world, our global partner Pacific Prime found in their latest report, titled: Cost of International Health Insurance – 2017, that Singapore is the third most expensive country for health insurance. The report also discovered several interesting changes in the cost of health insurance this year, one key finding being Singapore's jump in ranking from being the fifth most expensive location in 2016 to third most expensive in 2017.
Here, we look at how the cost of health insurance in Singapore compares with the rest of Asia, and why the country has jumped in ranking this year.
Singapore's global ranking
Before looking at how Singapore compares with the rest of Asia, let's first look at its global ranking. Based on the average premiums of three types of plan sold by the world's top 10 global health insurance providers, Pacific Prime's report includes a ranking of the top 20 most expensive and bottom 5 cheapest countries for health insurance. Here, we've included a table of the top 10 costliest countries:
| | | | |
| --- | --- | --- | --- |
| Rank | Country | Average Cost (USD) | % of |
| 1 | US | 19,724 | 100.0% |
| 2 | Hong Kong | 12,585 | 63.8% |
| 3 | Singapore | 10,732 | 54.4% |
| 4 | China | 10,695 | 54.2% |
| 5 | Canada | 10,263 | 52.0% |
| 6 | Israel | 9,989 | 50.6% |
| 7 | UK | 9,467 | 48.0% |
| 8 | Argentina | 8,994 | 45.6% |
| 9 | Dubai | 8,959 | 45.4% |
| 10 | Taiwan | 8,812 | 44.7% |
As you can see from the top 10 ranking table above, the average cost of international health insurance in Singapore is USD 10,732, 54.4% of those in the US – the most expensive country in the world. To discover the 2017 average cost of health insurance in 100 countries, download the free report today.
Health insurance costs in Singapore vs other Asian countries
In the new Cost of International Health Insurance – 2017 report's regional comparison section, Asia is one of the feature regions, and looks at the average premiums in 19 key locations where international medical insurance is popular. As with previous iterations of the report, Hong Kong ranks as the most expensive country with an average premium of USD 12,585 in 2017. Singapore ranked as the second most expensive country, followed by China, Taiwan, and Vietnam, with average premiums of USD 10,695, USD 8,812, and USD 8,746, respectively. On the other end of the spectrum, Pakistan ranked as the least expensive location, with an average cost of USD 7,391.
Singapore surpassed China as the second most costly country in Asia
One of the key findings generated from the report is that Singapore surpassed China as the second most costly country for international health insurance in Asia. Global drivers of insurance costs, including increased demand for international quality private care, increased cost of health care, increased regulation, and continuing challenges related to fraud have certainly had an impact on Singapore's health insurance costs. That said, several local factors also had an impact on premiums in the country, including:
The introduction of MediShield Life
In 2015, Singapore introduced a newer version of universal health coverage for permanent residents and citizens only. This newer version, named MediShield Life, offers more comprehensive coverage for eligible people in the city, including pre-existing conditions cover. As citizens are finding care more affordable, this has resulted in an increase in utilization of the healthcare system. The boost in visits has thus led to an increase in medical costs, and subsequently a rise in the cost of health insurance.
Increased demand for top-up plans
An increased number of expats and locals alike are demanding top-up health insurance, a type of plan people secure to extend their employer-provided health insurance. This is because most employer-provided health plans tend to cover inpatient or inpatient and outpatient care only, without offering extras like dental, vision, and maternity cover. As demand for these top-up plans have gone up, it is plausible that claims have gone up also. In turn, this has resulted in increased premiums in Singapore.
A stronger US dollar
To compare plans the best they can, Pacific Prime used the US dollar (USD) premium for all plans. According to XE.com, the Singapore dollar (SGD) has seen a noticeable downtrend when compared against the USD. This impacts insurance premiums because insurers generally set their premiums for the following period in the quarter before the actual rate change. This means that if SGD is surging against the US dollar during that period, providers will set the rate based on the information they have. Should the SGD decline (like it did in late 2016), then your health insurance will cost more if you are paying in USD.
An aging population
Another factor influencing health insurance costs in Singapore is the continuing issue of the "silver tsunami", which is the effect than an ageing society is having on Singapore's healthcare system. Like the MediShield Life factor, an ageing population leads to increased demand for care, as older people tend to require more doctors visits. This leads to higher medical costs, and subsequently higher health insurance premiums.
Learn more about the cost of international health insurance today
Pacific Prime's new report is a valuable resource for anyone looking to learn more about how much they can expect to pay for international medical insurance in different locations around the world. For more in-depth analysis on health insurance costs (including costs for different demographics), as well Pacific Prime's key insights, be sure to download the free report here today, or view the online version here.
If you have any more questions, be sure to contact one of our helpful advisors today.
Jessica Lindeman is a Content Strategist at Pacific Prime. She comes to work every day living and breathing the motto of "simplifying insurance", and injects her unbridled enthusiasm for health and insurance related topics into every article and piece of content she creates for Pacific Prime.

When she's not typing away on her keyboard, she's reading poetry, fueling her insatiable wanderlust, getting her coffee fix, and perpetually browsing animal Instagram accounts.