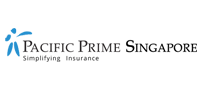 A short guide to jewellery insurance in Singapore
Diamond earrings and engagement rings are every woman's dream, just like limited edition Rolex watches are for men. And while wearing these pieces can bring you so much happiness and pride, imagine how you would feel if they were stolen or lost? If you possess any valuable jewellery, be it expensive gemstones, or accessories with a high sentimental value, you can – and should – insure them. 
Today, Pacific Prime Singapore will discuss your jewellery insurance options in Singapore and beyond!  
What does jewellery insurance cover?
Jewellery insurance, such as the Jewel Plus + policy from Pacific Prime Singapore and Chubb Singapore, can protect your collection from a wide range of losses, such as:
-Loss
Accidental Damage
Automatic cover for the newly acquired item
Costs to cover replacement, repair, restoration
Up to 125% coverage for repair and replacement
Worldwide Cover – keeps your jewellery protected even when you are travelling
Pair & Sets cover (For example, you could be indemnified for both earrings if you lose one out of the pair)
Depending on the type of items you wish to incur, and the sum insured, Pacific Prime is able to offer a number of jewellery insurance options, including the Jewel Plus + policy which is exclusively distributed by Pacific Prime.
What type of jewellery can be insured?
Jewellery insurance can protect literally any type of jewellery, including your wedding bands, diamond engagement ring, watches, gemstone ring, rare coins, war recognition medal, silverware, art pieces, high-end instruments and many more. Our recommendation of policy will be based on the type of jewellery you wish to insure. If you are looking to insure your watches and personal jewellery, Pacific Prime's bespoke Jewel Plus + is the solution.
How to evaluate and insure jewellery
Normally, to establish premiums, an insurer will ask you for the estimate, or appraisal of your valuables. For some items, like recently bought rings, or other valuables, purchase invoices can be used to determine the insurable value. Should you not have any of these, rest assured – under Jewel Plus +, a free appraisal is performed by our partners.
However, when it comes to sentimental valued items, such as a family heirloom or other valuables apart from personal jewellery, you would have to hire a specialist to estimate the value of your possessions.
What about other valuables, such as art pieces?
Highly valuable art pieces can be insured as an additional tier to your home policy. The evaluation process will be similar to the one for jewellery; the difference being that you would need to hire a professional art appraisal specialist in Singapore. 
Get personalized quotes and advice from Pacific Prime Singapore
The first step in the process of insuring your valuables is to contact an insurance broker, such as Pacific Prime Singapore! Our insurance experts will advise you on the plan benefits, wording, exclusions, and all of the other important matters when it comes to jewellery insurance. Not only do we offer jewellery insurance, but we also provide a broad spectrum of insurance products such as private health insurance and home insurance.
Feel free to contact us today for free, impartial advice, and a free quotation!