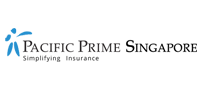 A short guide to jewellery insurance in Singapore
Diamond earrings and engagement rings are every woman's dream, just like limited edition Rolex watches are for men. And while wearing these pieces can bring you so much happiness and pride, imagine how you would feel if they were stolen or lost? If you possess any valuable jewellery, be it expensive gemstones one, or with a high sentimental value, you can, and should insure them. Today, Pacific Prime Singapore will discuss your jewellery insurance options in Singapore, and beyond!
What does jewellery insurance cover?
Do you even need special jewellery insurance if you have home insurance? Yes, you do, as even if your jewellery can be covered under your home insurance policy, in most cases, it is not considered an essential household item. That means the coverage level for jewellery in home policy might be insufficient. Hence, a jewellery insurance policy can be useful to protect your collection from a wide range of losses, such as:
Accidental damage

Loss

"Pair" or "Set" cover ( if you lose or damage, for example, one earring, the insurer agrees to take the remaining earring, and reimburse you for the whole pair or set)

Theft

Loss or damage while travelling

Loss of market value (if a covered piece of jewellery has been damaged and loses value, you will be compensated for any loss in its agreed value)

Mysterious disappearance (for example, petty theft that you didn't notice and therefore didn't report straight away)

Newly purchased pieces that have not yet been listed under your policy (usually up to 90 days)
These are just some examples of what would be covered in a comprehensive jewellery insurance policy, and as such, coverage benefits might vary from plan to plan, so keep that in mind when deciding on getting yours.
What type of jewellery can be insured?
Jewellery insurance can protect literally any type of jewellery, be it of monetary, or sentimental value, like a family heirloom. This means you can insure your wedding bands, diamond engagement ring, expensive watch, gemstone ring, and even your grandmother's necklace, rare coin, war recognition medal, or any other valuable.
How to evaluate and insure jewellery?
To establish your premiums, an insurer will ask you for the estimate, or appraisal of your valuables. For some of your items, like recently bought rings, or other sets, you can use invoices to estimate their values. However, when it comes to sentimental value items, such as family heirloom, or other, older jewellery pieces, you would have to hire a specialist to estimate the value of your possessions.
What about other valuables, such as art pieces?
High valuable art pieces can be insured as an additional tier to your home policy. The evaluation process will be similar to the one for jewellery, with the difference you would need to hire a professional art appraisal specialist in Singapore.
Get personalised quote and advice from Pacific Prime Singapore
The first step in the process of insuring your valuables is to contact the insurance broker, such as Pacific Prime Singapore! As a broker, we can compare quotes from multiple insurance companies, and we can do it really fast, thanks to our internal quotation system! Our insurance experts will also advise you on the plan benefits, wording, exclusions, and all of the other important matters when it comes to jewellery insurance. Not only do we offer jewelry insurance, but we also provide a broad spectrum of insurance products such as health insurance and home insurance.
Feel free to contact us today for a free, impartial advice, and free quotation!
Elwira Skrybus is a content writer at Pacific Prime. In her everyday work, she is utilizing her previous social media and branding experience to create informative articles, guides, and reports to help our readers simplify the sometimes-puzzling world of international health insurance.

When she isn't writing, you are most likely to find Elwira in search of the perfect plant-based burger or enjoying Hong Kong's great outdoors either at the beach or from the boat - the closer to the sea, the better!