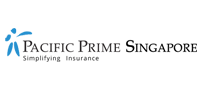 Group employee insurance: what businesses need to know about benefits in 2018
The new year is already passing quickly. In case you haven't noticed, it's February already. Some of those post-Christmas deadlines have come and gone, and suddenly you're standing at the beginning of the calendar again looking ahead at what's coming up. For many businesses, their employee benefits renewal date may still be coming, and we've noticed that many can feel ill prepared for ensuring that their group employee insurance plans are effective and sustainable. Trying to work it all out can be time consuming, and costly if it's not done right.
This week, Pacific Prime Singapore takes a look at a few things you and your business should consider as you begin to think about your employee benefits plan future.
What we know about group employee insurance
One of the first things we know about employee benefits is that they're not a huge focus of HR teams, where the responsibility for such decisions and administration lie. It's not that they don't believe it important, it's just that understanding and dealing with group employee insurance is such a small part of their job. Finding and choosing a the right group plan can be an arduous task, and dealing with staff enquiries about claims and benefits can be time consuming. At a base level, the less time HR spend on employee benefits related tasks the better they'll be able to focus on their other responsibilities.
In Singapore, there are a few specific issues and challenges that we've identified that you and your business might recognize. In our new report, the State of Health Insurance in Singapore 2017-2018, we've outlined these common insurance issues:
Uncertainty around premiums
As understanding health insurance pricing isn't part of what your HR and senior decision makers are likely trained in, it can be hard to know how the premium you pay for group employee insurance is calculated, and whether or not you're paying too little or too much. With your own budgetary and hiring strategies to satisfy, having a firm grasp on this aspect of group insurance can really help your business be more confident in its renewal decision making.
Assessing plan sustainability
Medical inflation is one of the biggest drivers impacting what you pay for insurance, however it's important for businesses in Singapore to understand how their plan use and design also plays a part. When costs go up, what can you do to keep it within budget? What are your options for adjusting your group coverage to keep it sustainable for the future? What is a loss ratio and what does it mean for your business?
Keeping competitive and effective
Another aspect is understanding whether or not what you offer in terms of employee benefits is what your current staff, and prospective talent, want and use. Your competitors aren't likely to tell you what they'll offer to a candidate you're both courting; so it's important to have a partner with Singapore and global industry knowledge to help you keep pace in the market.
Employee benefits design
What's the difference in inpatient and outpatient care? What are the key differences in coverage for both? What level of coverage is appropriate? Singaporean businesses ask this all of the time, as they know things like full outpatient care can make up a large part of what they pay in a premium. What they don't usually know is what other benefits, like the country's increasing interest in wellness plans, might be utilized to be more efficient and cost effective.
Engaging staff members
One of the final pieces of the puzzle relates to educating and engaging your staff. It's common sense that the more they understand about their benefits, the more likely they are to use them. If they're not using them, your company is potentially throwing away money to your insurer for nothing. HR staff in Singapore can often find themselves an unwilling middleman of staff questions of employee benefits, creating a significant amount of unnecessary work for themselves in the process.
It's not all doom and gloom, however. The world of employee benefits continues to grow, meaning that the industry is moving to ensure that those that use and consume their services, which is your businesses and others like it, are better supported when it comes to rolling out and administering group employee insurance. Unfortunately, not all industry players are created equal.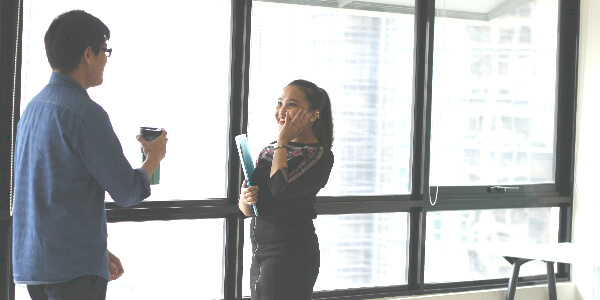 What we know about the future of the industry
Key to understanding what you should do about your employee benefits and corporate insurance policy is understanding what the industry is doing. If you're interested, our CEO Neil Raymond actually posted his thoughts on the industry in a LinkedIn article recently. Here's a quick summary of things you might find interesting:
Medical inflation

, at 10%, will continue to drive costs for consumers, insurers, and medical providers in the future

The

corporate wellness benefits

market continues to develop, but needs to do more to reach companies with smaller budgets

Technology continues to tease true disruption, and Singapore businesses are some of the best placed to

take advantage

when it happens

Changing government regulations will make understanding

multi-jurisdictional compliance

more important for global businesses

New market players are a welcome competitive addition to the market, however consumers should be aware of "boom and bust" insurers

Like all professional industries, the insurance market needs to keep on top of internal talent challenges to ensure innovation does not stagnate
It's important to know where the industry is heading, as the decisions the industry makes about its future can impact you and your staff.
What's the most important thing for businesses to remember for 2018?
When it comes to your employee benefits and group health insurance, you've got more options now than ever before. We're not just talking insurer options, either.  We're also talking about better ways to run your group insurance within your business. It used to be that HR teams would simply have to trust the information of the current insurance provider, or read and research all of the available plan options in order to provide key decision makers with the right information regarding policy purchase and renewal.
The most important thing businesses can take away from this article is that they don't need to do it all alone. Pacific Prime Singapore is a fully engaged employee benefits broker that commits to not just finding the right group employee insurance plan for your business, but also making sure that your benefits package runs smoothly and effectively. This means offering orientation and information sessions to increase staff engagement, assisting HR with benefits inquiries and claims assistance tasks, and delivering detailed plan performance analysis annually to ensure you're not suffering many of the common challenges commonly faced by businesses in Singapore.
Partnering with us means being one step ahead of the competition, and being involved with an insurance industry leader known both for knowledge and service excellence. Want to know how we can improve your current employee benefits situation? Contact our team today to organize a meeting. We can use your current benefit data to highlight areas where we can help your company benefits improve.