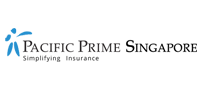 Everything you need to know about traveling from Singapore to Malaysia in 2022 – Updated
After over a year of border closures, fully vaccinated foreigners can now travel to Malaysia. Thanks to Singapore's Vaccinated Travel Framework (VTF), Singaporeans and Malaysians are able to enjoy quarantine-free travel between both countries. The countries reopened the land borders to all fully-vaccinated travelers without any restriction on 24th March 2022.
In this Pacific Prime Singapore article, we will learn more about the new travel rules and regulations to travel to Malaysia from Singapore.
Travel requirements for vaccinated travelers
Malaysia reopened its borders in April 2022, and the country has relaxed the rules for traveling further. As a result, fully vaccinated individuals can visit Malaysia without any quarantine measures or restrictions. In addition, starting 1st May 2022, fully vaccinated travelers and children under the age of 12 are exempt from taking any pre-departure RT-PCR COVID-19 tests and on-arrival tests. Passengers over 60 years of age and above must show a vaccination record and proof of booster shot to travel across countries.
UPDATE: From 1st August 2022, all travelers are allowed to enter Malaysia regardless of their COVID-19 vaccination status and are not required to quarantine or test for COVID-19 pre-departure or on arrival. There are no quarantine orders related to COVID-19 enforced by the Malaysian Government upon arrival.
Download the MySejahtera App
Travelers can download and activate the MySejahtera application before or after arrival to Malaysia to indicate their COVID-19 risk status while staying in Malaysia. The COVID-19 risk status in MySejahtera may be checked upon entering premises.
Travel insurance is optional
Fully vaccinated travelers are no longer required to buy mandatory travel insurance. However, it is a good idea to secure travel insurance for you and your loved ones, as it will cover your expenses for any unforeseen illness or accidents during the trip. If you are unsure about where to start or which type of travel insurance to purchase, get in touch with a Pacific Prime Singapore executive for a free quote.
COVID-19 restrictions in Malaysia 
Malaysia dropped the mandatory mask requirement for outdoor areas, starting 1st May 2022. However, masks are still mandatory indoors. In addition, some popular attractions or facilities may have a cap on the maximum number of visitors allowed. Nonetheless, it's a good idea to sanitize your hands often to avoid catching the coronavirus, or even COVID-19 reinfection.
Traveling to Singapore from Malaysia
Starting 1st April 2022, Singapore will transition from Vaccinated Travel Lane (VTL) to a broader and more generalized Vaccinated Travel Framework. If travelers have not recently spent time in countries listed as "restricted" seven days before travel, they can enter the city-state quarantine-free.
The new travel policy allows fully vaccinated travelers to enter Singapore without quarantine and they no longer need to fly on designated VTL flights. However, unvaccinated and partially vaccinated passengers must quarantine at home for seven days. Those traveling from Malaysia to Singapore are not required to undergo pre-departure or on-arrival testing. In addition, travelers should ensure to submit their SG Arrival Cards three days before departure and download the TraceTogether app.
Secure travel insurance with Pacific Prime
Whether you are traveling to Singapore or any other country, securing travel insurance will ensure financial security when you require medical assistance in a foreign country. For instance, emergency medical evacuation to your home country can be incredibly pricey. Finding the right travel insurance can be challenging and confusing. But lucky for you, Pacific Prime Singapore's experts will help you find a plan that will meet your requirements and budget.
So, get in touch with Pacific Prime Singapore for impartial advice and plan comparison today!
Latest posts by Lakshmi Chirumamilla
(see all)