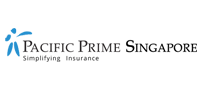 The ins and outs of emergency hospitalization insurance in Singapore
Do you know how emergency hospitalization insurance covers you, as an expat, in Singapore? How much and in what instances do you need to pay for ambulance services? When should you head for emergency care and when is it better to head to a local clinic and save a bunch of money on ambulance charges? A leading insurance broker, Pacific Prime Singapore will provide answers to these, as well as other emergency-related questions in today's article.
What is considered an emergency?
An emergency is an illness or injury which could result in serious disability or death if it is not treated immediately. The Singapore Civil Defence Force operates a 24-hour Emergency Medical Service (EMS), which is ready to respond to any medical emergency. Some examples of an emergency situation that would require calling the Emergency Medical Services (EMS) hotline at 955, among others, include:
Road accident

Fall from a height

Near drowning

Deep cuts or wounds

Head injury

Suspected broken bones, dislocated joints

Loss of consciousness

Seizures
EMS operates 24h/day, 7 days/week, and its services are free for all emergency cases. However, if EMS deems to deploy an ambulance to a non-emergency case, you will be charged a fee of SGD 274*. When there is an emergency situation, every second counts, and you should dial 995 to call for an emergency response ambulance. Please bear in mind that you will have no choice as to which hospital you will be taken with EMS – they will take you to the nearest hospital, regardless of whether it's a public or private facility.
In Singapore's hospital accident and emergency rooms, patients are not seen on a first-come-first-served basis. Patients with minor and non-life-threatening ailments, after an initial consultation, may have to wait, sometimes for several hours to receive medical care. Hence, it is advised that patients with non-life threatening conditions see a GP at their local clinic. Learn more about Singapore's healthcare system here.
Non-emergency cases
According to SCDF data, every year about 10% of all ambulance calls are indeed non-emergency calls. Some of the listed non-emergency calls concerned a toothache, constipation, coughing, or skin rashes. This is an issue, as should someone be experiencing a severe condition such as cardiac arrest, they might be deprived of the ambulance service and immediate medical care while the ambulance is attending to non-emergency cases.
For non-emergency situations where you or others require non-emergency ambulance service, please call 1777. However, please be advised that you will be charged, according to that charge table for use of the private non-emergency ambulance service. Be careful of the charges, as they can easily skyrocket; for example, a family in Singapore ended up paying SGD 800 for a 30-minute non-emergency ambulance ride.
Emergency room charges in Singapore
While we already covered the ambulance charges, let's take a look at some of the charges public and private hospitals in Singapore impose on common emergency-related treatments. Charges below are listed on the Ministry of Health official website and are in Singaporean dollars.  
Treatment

The average cost in Public Hospitals (Unsubsidized)

The average cost in Private Hospitals

Arrhythmia, Cardiac Arrest and Conduction Disorders

$2,108 – $2,603

$ 4,798

Head injury

$ 890 – $ 1,222

$ 4,269

Injury to Shoulder, Arm, Elbow, Knee, Leg or Ankle without complications

$ 2,396 – $ 2,882

$ 4,396

Skin lacerations (deep >3cm/multiple) repair/wash & suture, with/without debridement

Subsidized costs:

$ 1,136 – $ 1,525

*no available data for unsubsidized costs.

$ 7,442
What is emergency hospitalization insurance?
Expats residing in, or even just traveling to Singapore, should obtain private health insurance to cover medical costs they might be charged with, and hospitalization insurance lies at the core of every medical insurance plan.  
Hospitalization insurance, also called major medical or inpatient insurance, covers the costs related to any treatments and procedures incurred by you while you were admitted to hospital and staying in the hospital room for at least one night. The reason why it's also referred to as major medical is because the cost of hospitalization treatment is usually much higher than other types of treatment (e.g. GP or specialist visits).
Charges related to emergency care, medications, surgeries and ambulance rides are also usually covered under inpatient insurance plans. When deciding on securing expat health insurance in Singapore, knowing the costs of emergency treatment is crucial, as a plan with benefits that are too low, or multiple exclusions, can be insufficient and leave you with a hefty medical bill to pay out of pocket. Find out more about the types of health insurance available in Singapore in our latest guide.
What companies offer emergency hospitalization insurance in Singapore?
Major insurance companies such as Axa Singapore, Aetna Singapore, Bupa Singapore, and Cigna Singapore host the most comprehensive plans on the market, which also consist of other features, chief among them being direct billing arrangements, and admission and coverage for private rooms. You can easily compare plans offered by these insurers via Pacific Prime Singapore's comparison tool, or by contacting our trusted insurance advisors via e-mail or a phone call.
Elwira Skrybus is a content writer at Pacific Prime. In her everyday work, she is utilizing her previous social media and branding experience to create informative articles, guides, and reports to help our readers simplify the sometimes-puzzling world of international health insurance.

When she isn't writing, you are most likely to find Elwira in search of the perfect plant-based burger or enjoying Hong Kong's great outdoors either at the beach or from the boat - the closer to the sea, the better!