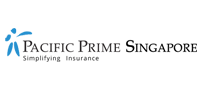 The ins and outs of dental insurance in Singapore
They start off as temporary but by the time we're adults our teeth will be the only ones we get. We depend on them for a lot; they help us eat, speak, and make our smiles look good. The fact that we can't grow new adult teeth, however, means we should definitely prioritize their care. Dentist visits can be very expensive, even in Singapore, so we'd recommend securing some form of dental insurance while you're there.
Dental care costs in Singapore
Singapore can have some fairly high dental care costs, especially when compared to well known dental tourism countries such as Malaysia and Thailand. The average fee for dental procedures in Singaporean institutions are readily accessible via the Ministry of Health websites, and include the following figures (in SGD):
| | | |
| --- | --- | --- |
| Procedure | Public Institution | Private Institution |
| Crowns (capping) | $650 – $786 | $400 – $2,140 |
| Implants (per unit) | $1,600 – $1,944 | $2,000 – $4,815 |
| Orthodontics (braces) | $3,000 – $4,870 | $2,000 – $10,700 |
| Full Dentures (per arch) | $521 – $707 | $150 – $2,140 |
| Root Canal (molar) | $678 – $815 | $400 – $1,605 |
While some of these procedural costs may look quite reasonable, it is worth noting that many are charged at a 'per unit/tooth' rate. If you find that you have multiple teeth needing attention, these costs can definitely stack up quickly. It's for this reason that many people are looking to include dental insurance benefits in order help out with the potential costs of treatment.
Dental insurance in Singapore
The most important thing to note about dental coverage is that there are no comprehensive, standalone plans. This means good dental coverage is only available as an add on to a medical insurance policy. Called a 'rider', these additional coverage benefits are available for an extra cost to an existing health insurance policy, but dental riders should be considered a necessity for ensuring oral health.
Dental insurance itself focuses mainly on health maintenance and preventative work, although the exact benefits may vary from insurer to insurer. In general, you can expect your plan to cover you for filling procedures, crown work or when you require root canal treatments. Check-ups, exams and x-ray fees are also handy benefits that are often included in your dental plan.
Also, exclusions for dental plans will likely be procedures that fall into the cosmetic category of procedures. Teeth whitening, for example, is commonly excluded from coverage, however treatments like cleaning and polishing (which can make your teeth whiter) are considered not cosmetic by insurers, and are therefore covered. As with any insurance policy, it pays to read the details or contact your broker or insurer if you're unsure about coverage.
Finally, orthodontics care will usually only be covered by more comprehensive dental plans in Singapore. Considering that orthodontics is one of the more costly forms of dental care available, it is definitely worth considering if it's necessary to include it with your coverage.
Getting insurance for dental care
What you should ask yourself most of all when looking for any insurance is: do I need it, and what do I really need coverage for? If you have generally good oral hygiene, then perhaps a comprehensive plan might be more than what you need. Those of you who travel a lot might also want to consider switching to an international medical plan with a dental rider in order to have coverage wherever you go.
If you've decided that you do need some good dental insurance coverage in Singapore, then your best option for finding it is to go through a broker who can help you find a health insurance plan with a dental rider added on to it. Pacific Prime Singapore is an experienced intermediary who specializes in full medical insurance solutions, international plans and providing ongoing support to their clients both during sales, claims and renewals time.
Their expert advisers have more than 15 years' experience in both Singapore and the rest of the world, and can work with you to ensure the dental coverage you purchase will meet your health and budgetary needs. For a free quote, or even just some insurance advice, contact the team at Pacific Prime Singapore today!
Jessica Lindeman is a Content Strategist at Pacific Prime. She comes to work every day living and breathing the motto of "simplifying insurance", and injects her unbridled enthusiasm for health and insurance related topics into every article and piece of content she creates for Pacific Prime.

When she's not typing away on her keyboard, she's reading poetry, fueling her insatiable wanderlust, getting her coffee fix, and perpetually browsing animal Instagram accounts.