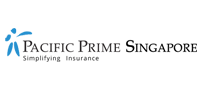 Cost of HPV Vaccination in Singapore 2023
Getting a vaccine against cancer may sound too good to be true, but it's actually possible at least when it comes to cervical cancer. All you have to do is get an HPV vaccine, which can cost just SGD $300 for adults in Singapore, and not a single cent for schoolchildren.
According to research, as of 2020, over 300 cervical cancer cases have been reported each year in Singapore, making it the country's 11th highest cause of female cancer. Conversely, cervical cancer is the fifth most prevalent female cancer in Singaporean women aged 15 to 44.
In this article by Pacific Prime Singapore, we'll find out how the HPV vaccine works, where you can get your shots, and how much you can expect to pay.
What is HPV and What Does it Have to Do With Cervical Cancer?
Human papillomavirus, or HPV for short, is a group of over 100 viruses that is one of the most widespread sexually transmitted infections in the world. Any sexually active person can contract HPV, even if you've only had one sexual partner. And even if you had protected sex. In fact, you can be infected through skin-to-skin genital contact.
HPV Infection
Most sexually active people would have been infected with HPV during their lifetime. In Singapore, 10% of healthy women have HPV, and the majority of us aren't aware of it. Since HPV testing isn't regularly recommended, unlike for HIV, and symptoms may not surface for years, it's easy to pass the virus unintentionally.
Around 300 women received a diagnosis of cervical cancer, primarily affecting individuals aged between 15 to 45. Sadly, 172 women lost their lives due to this disease. On the other hand, the incidence of penile cancer in men and anal cancer in both men and women remained relatively low, with a combined total of 30 and 60 cases, respectively.
Luckily, the body can naturally get rid of about 90% of HPV infections. However, it's the other 10% that you have to worry about.
There are over 100 distinct types of HPV, with over 40 of them being transmitted through sexual activity and affecting the genitals, throat, and mouth. HPV is categorized into two types: low-risk and high-risk. HPV 6 and HPV 11 are low-risk strains of HPV, whereas HPV 16 and HPV 18 are considered high-risk types of HPV.
When it comes to more benign HPV strains, such as type 6 and 11, infections can cause respiratory papillomatosis or genital warts. Likewise, more hostile strains cause cancers, with cervical cancer being the most common. Almost all cases of cervical cancer can be caused by HPV infection. Specifically, HPV 16 and 18 cause 70% of cervical cancers as well as precancerous cervical lesions.
There is evidence connecting HPV to cancers of the vagina, penis, anus, and vulva, along with cancer on the tonsils, base of the tongue, and the back of the throat.
Cervical cancer ranks as the fourth most common type of female cancer among Singaporean women, and third in the world. Additionally, HPV can cause penile cancer, making HPV vaccines important for both men and women.
What Types of HPV Vaccines Are There and How Are They Different?
HPV vaccines haven't been around for that long. In fact, the first one was only made available to the public in 2006.
The HPV vaccine prevents anal and genital warts (90%) and offers different levels of protection against cervical cancer along with other cancers such as vulva (40%), anal (60%), and maybe even mouth cancer. The HPV vaccine can help prevent certain types of HPV infections that can lead to cervical cancer. Administering the HPV vaccine prior to any sexual activity significantly enhances its impact.
There are currently three types of HPV vaccines in Singapore, each of which protects against different HPV strains.
| | |
| --- | --- |
| HPV vaccine | Protects against HPV types |
| Cervarix (only for women) | 16, 18 |
| Gardasil 9 (9-valent vaccine) | 6, 11, 16, 18, 31, 33, 45, 52, 58 |
| Gardasil 4 (4-valent vaccine) | 6, 11, 16, 18 |
Gardasil 9 offers protection against nine strains and is also the latest and most effective HPV vaccine. Gardasil 4, or the 4-valent vaccine, protects against four strains and is the one that is usually offered at most clinics. Cervarix provides the least protection against the two primary strains responsible for cervical cancer. It is not available everywhere.
Regardless of the type of HPV vaccine you choose, the procedure is identical: usually three injections over a six-month period, with a few months in between each injection. If you're wondering whether the HPV vaccine hurts, it's safe to say that it doesn't hurt any more than a regular vaccination. As for side effects, you might experience some swelling or redness at the site of injection and perhaps get a fever at most.
How Much is the HPV Vaccine in Singapore?
Many healthcare facilities in Singapore provide HPV vaccines, including GPs, public hospitals, private hospitals, gynecology clinics, and polyclinics. The following price list gives you an idea of how much they cost in Singapore. You usually need three doses of HPV jabs, which is why most clinics offer a complete 3-shot package.
Note: that the prices listed do not include consultation costs, procedure fees, and Goods and Services Tax (GST). For the most up-to-date pricing, contact the hospital directly. 
Clinic Name
Cost of Course
Type of HPV Vaccine 
DSC Clinic
SGD $215 (Residents

SGD $270 (Tourist)

Gardasil 4
Polyclinics (until age 26)
SGD $360
Cervarix
Asia HealthPartners
SGD $360

SGD $650

Cervarix/Gardasil 4

Gardasil 9

Kensington Family Clinic
SGD $300 (Residents)

SGD $350 (Non Residents)

Gardasil 9

Dr Tan and Partners
SGD $450

SGD $744

Gardasil 4

Gardasil 9

Zenith Medical
SGD $250 (per dose. 3 Dose required)
Gardasil 4
KK Women's & Children's Hospital
SGD $529-687
Gardasil 9
DSC Clinic
SGD $570
Gardasil 9
Raffles Medical
SGD $288.36 (1 Dose)

SGD $798 (3 Doses)

Gardasil 9
Mount Elizabeth Hospital
SGD $690
Gardasil 9
You can easily see that the vaccine options are quite varied. While you would think polyclinics cost the least, they only offer Cervarix, which is the "weakest" HPV vaccine.
Up to SGD $500 of your Medisave can help pay for both the Cervarix and Gardasil 4 vaccines, though it doesn't cover the latest Gardasil 9 vaccine, which offers the most protection and is also the most expensive option.
When Should You and Your Children Get Vaccinated?
Girls and boys can be vaccinated from the age of 9. While no parent wants to think about their child becoming sexually active in the future, the government encourages girls from ages 6 to 26 to get the HPV vaccine, according to the National Childhood Immunisation Schedule.
Any 13-year-old girl in Singapore who is a citizen or permanent resident can receive the HPV vaccine for free. This is completely optional and parents have to offer their consent. There has been some outcry over this since people think the Ministry of Health is telling the public that it's safe for their teenage daughters to have casual sex.
Regardless of your opinion on the matter, it's worth remembering that the HPV vaccine is essentially ineffective if it is not administered in time. It is not a treatment, but a preventative measure. Therefore, it is best to be vaccinated before engaging in sexual activity.
Remember that boys can be vaccinated as well. Men are also capable of catching and spreading HPV, and the infection can turn into cancers of the anus, genitals or throat in men. While there is currently no national healthcare program that subsidizes HPV vaccines for boys, you can pay using his CDA account at public hospitals and polyclinics.
Whatever the case, most of us tend to only consider getting vaccinated as adults. It is still worth being vaccinated though since it protects you if you have not been exposed to the virus before.
Cervical Cancer Prevention – Does the Vaccine Really Work?
Most women who want the HPV vaccine want it for protection against cervical cancer. It is important to understand that the vaccine is not foolproof. It only offers about 70% protection against this type of cancer.
With that said, the HPV vaccine is worth the money. According to current studies, people who have been vaccinated over a period of a decade have found the protection stays strong over time. Since the vaccine is relatively new, however, there's no knowing if protection lasts more than ten years.
What else can you do to prevent cervical cancer? Pap smears, which involve regular screenings, are recommended, especially if you are not vaccinated. There is currently no cure for cancer, but the HPV vaccine is the best we can do for now. And since it is easy, quite affordable, effective, and long-lasting, we think it is worth the shot.
Pacific Prime is Here to Help
Private health insurance for expats in Singapore can help cover the costs of HPV vaccinations. Whether you're looking for individual insurance, family health insurance, or maternity insurance in Singapore, Pacific Prime is here to help. As a leading insurance broker in Asia, Pacific Prime works with international health insurance companies in Singapore to help you find the right policy for your needs and budgets.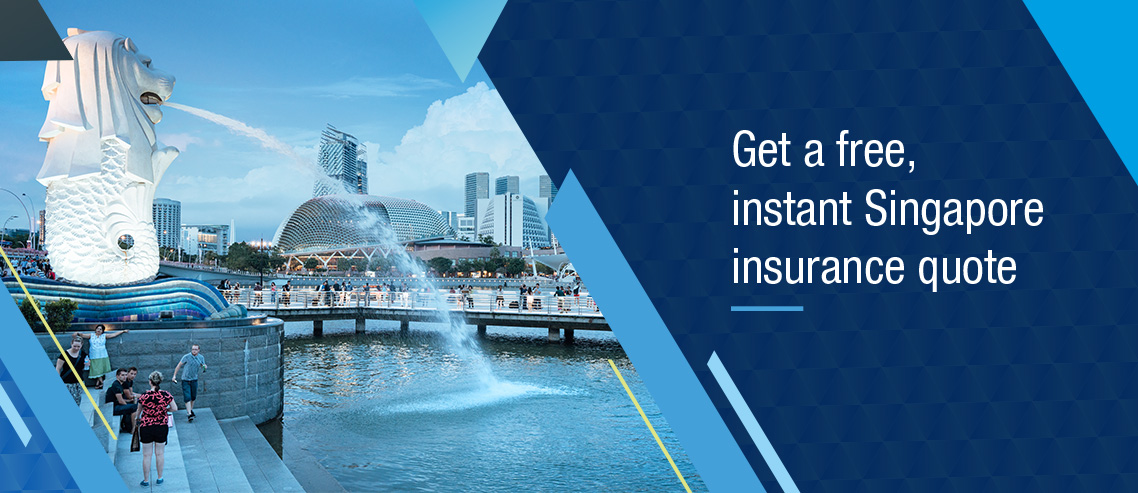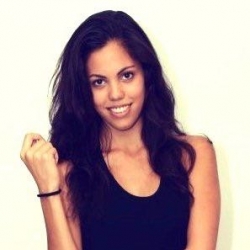 Latest posts by Jantra Jacobs
(see all)