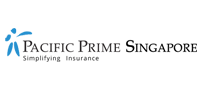 Choosing a gym membership in Singapore
"I need to sign up for a gym membership." We all know that line; many of us said it in January this year, a few of us will say it again in 2017. It's the regret we're voicing for enjoying such an indulgent holiday season, but why not make this the year you keep to your resolution? More than shedding some extra holiday weight, working out at a gym can keep you healthy throughout the year.
In Singapore, there are a wide range of gym centers available to you. There are budget, no-frills sorts of places for simple workouts, and there are premium facilities that offer everything from state of the art equipment, to expert personal trainers and world renown group class sessions. When you're thinking about a gym membership, there's a few things you should keep in mind before you sign up.
Do you need a gym?
This may seem like a daft question, but we need to remember that exercise can happen anywhere! Joining a gym is a great option for a lot of people, but it's not for everyone. If you're already pretty active, then you'll want to consider if the gym will help you in areas you don't exercise. For example, if you're an avid jogger then surely you'd rather be running outside than on a treadmill?
Similarly, if you're the sporty type and get a lot of cardio during games and training sessions, perhaps you might only want a gym to help build strength? Asking yourself what you need and don't need can really help you work out the type of gym you want to sign up to. A rugby player who already has good strength may instead want a gym with classes that can help build his or her flexibility to reduce the risk of injury.
What do you want in your gym membership?
Gyms and their memberships come in different shapes and sizes, so you need to be clear about your needs. The key things you'll want to consider and take note of during visits are:
Cost:

How much are you prepared to pay for a membership? Gyms will generally offer you a fixed-term contract of 12 or 24 months with discounts for longer terms. Keep in mind that contracts can be difficult to terminate or transfer, so giving up on the gym halfway through can be expensive.

Operating hours:

If you're an early bird, make sure the gym will be open before you start work. Those of you who workout best at night, check that the gym won't close before you can get there. Always check their Saturday and Sunday hours as well in case you find you'll workout more on weekends.

Equipment:

Some gyms will have state-of-the-art equipment available while others may be more well worn. Also make sure that the type of equipment you need (cardio machines, free weights and weight machines, body weight equipment like swiss and bosu balls, foam rollers etc) are available to use.

Locations:

Is the gym in a handy location to your home and workplace? Will you have access to multiple locations?

Shower and locker rooms:

Those of you wanting a place to change before or after a workout should make sure there are facilities at the gym for this.

For those that do provide changing rooms, do they have lockable storage, hairdryers and other things you'll need for when you're finished with your workout?
Support for women and parents:

Gender-separate spaces can be important to some people, so always check with the gym if these are available.

If you're a parent, you might find that the gym may have an area for your children to stay while you workout. This can make it easier for you to make time in your busy schedule to exercise.
Personal training:

Do you want to use a personal trainer either regularly or as needed? Most gyms will have trainers on hand but some of the more no-frills facilities may not.

Group fitness classes:

The ability to take group classes such as yoga, pilates or aerobics may be a big priority for some, while they can also be a welcome change up to a more traditional workout regime for others.

Some gyms may also offer popular fitness classes for things like muay thai, boxing and crossfit. Be sure to check if attendance is part of your membership fee, or at an extra cost!
Once you know what you're going to need from a gym, write it down! A list can help you remember your priorities when you start visiting places.
Gym visits: what to look out for
Gyms want you to visit so they can show off what they have to offer – so take them up on a tour. During the tour you'll want to ask questions to make sure they can meet the needs on your list but also keep an eye on what's going on inside. Common things to think about during a tour include:
Gym staff:

Remember that a gym is also a retail business, so go with your gut when thinking about the staff's customer service.

This can be a good indication of how helpful they will be during your gym membership, and when problems arise.
Cleanliness and hygiene:

Check both the gym equipment, workout spaces, and shower and locker rooms are clean. Don't be afraid to open the door of an unoccupied shower to inspect it closely. Also keep an eye out for disinfectant spray bottles around machines; and whether people wipe equipment down after they've used them.

Environment:

Make a note of the lighting around the gym, the volume of the music, and the space between machines and workout areas.

Other people:

If you can visit during peak times (11:30am to 2:30pm), you will get a feel for how busy the gym can be.

Also try to see how busy group classes are if they've available, and ask what the most popular classes are.
Pay attention to how the gym makes you feel; if something makes you uncomfortable or apprehensive, don't just dismiss it! It could be nerves for trying out a new gym, or it might be indicative of a problem that could put you off attending down the line.
Free trials: make the absolute most of it
Some gyms, generally bigger chain facilities, may offer you a free trial. These can last from one day to a few weeks, giving you access to the facilities before you commit money to it. This is your opportunity to really find out if the gym will fit in with your lifestyle. Try to use everything the gym offers that you would intend to use if you became a member, and some of the stuff you don't.
Use a variety of machines that you feel comfortable with, both cardio and weights machines, and try your hand at free weights as well. If you're completely new to working out, try this beginner's weight workout aimed at those new to the gym. Even if it's not a priority, try out a class or two, and at different times. Try out a shower and take up a personal training session if you're interested in it.
Be safe however. If you only have a short trial then it might not be a good idea to cram everything into 1-3 days. Even if you have a few weeks to trial the gym, don't go too hard too early! You don't want to injure yourself before you've even begun your gym membership.
Gym membership contracts: read the details
Just like signing any contract, it's important to be sure you know what you're signing up for. Gym memberships have been highlighted around the world for some unfair consumer practices, but for the most part members should find their gym experience relatively issue free.
When looking at a new contract, keep the following things in mind:
Contract termination clauses:

Find out when and how your contract may be terminated; whether by you or the gym itself. This includes situations where you miss a payment, or the gym has determined you have broken one of its rules.

Service change clauses:

Check to see if your gym allows you to cancel or change your membership should they close or move your nearest facility.

If you also happen to suffer an injury or become ill, find out if there is an option to put your gym membership on hold and how long you can hold it for.
Limited or excluded liability clauses:

Read to make sure you understand what the gym may claim is not its fault in the event you are injured or harmed whilst in their premises.

Obviously, we're not talking about the ability to sue the business when you hurt yourself, but what happens if the harm you come to is not your fault?
Contract renewal clauses:

What happens at the end of your contract? It might be that you must renew before you can continue to use the facilities, or you might switch to a pay-monthly scenario until you sign a new contract. Find out whether or not you may qualify to retain your current membership fee level even if the gym has increased its prices.
It's important not to think of the company as the "bad guy", they're simply in the business of making sure they limit their risk and exposure in the event that something bad happens. A good contract will protect you as well as the company, and ensure that any mishaps are handled swiftly and to the benefit of both yourself and the business.
Don't forget to check your health care coverage too
It's a new year and you'll want to make sure that you give yourself the best start you can! Signing up to a gym to get healthy is a fantastic idea but one that obviously comes with a risk of injury. The new year can also be a really good time to check that your health insurance coverage still meets all of your needs. If you are signing a new gym membership contract, review your policy to make sure that a workout injury is covered by your plan.

If you find that your existing policy won't cover gym injuries, or you're just not sure about how well your current coverage will work with your new hobby, give our experts at Pacific Prime Singapore a call! Our experienced advisers can provide you with a free quote and advice to help you start 2017 with your best foot forward!
Jessica Lindeman is a Content Strategist at Pacific Prime. She comes to work every day living and breathing the motto of "simplifying insurance", and injects her unbridled enthusiasm for health and insurance related topics into every article and piece of content she creates for Pacific Prime.

When she's not typing away on her keyboard, she's reading poetry, fueling her insatiable wanderlust, getting her coffee fix, and perpetually browsing animal Instagram accounts.