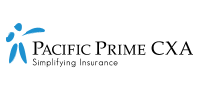 C-sections in Singapore: Implications for new moms
Caesarean sections (C-section) have become a common method for giving birth in countries around the world. It has even been gaining popularity in many spots, and C-sections in Singapore are no different. While the percentage of births by C-section in Singapore accounted for 10-15% of total births in the early 1990s, the procedure now accounts for an estimated 40-45% of all births in the city-state. This trend has raised questions in the minds of some who question not only if C-sections are always in the best interest of mother and child, but also if medically unnecessary C-sections in Singapore are being performed for unscrupulous reasons. Here, Pacific Prime Singapore examines the topic more in depth.
Why perform a C-section?
To be clear, C-sections in Singapore have become a widely accepted medical practice that has been credited with improving newborn and maternal mortality rates worldwide in cases where the procedure was medically necessary. However, there has also been evidence that overuse of C-section when it is not needed does not necessarily improve health outcomes. In fact, it may be detrimental to the health mothers and children in some cases.
There are multiple reasons why a C-section may be deemed necessary. For mothers, this includes:
A woman has too small a pelvis for the baby to pass through.

The mother cannot physically go through the labor process, for example, if there is a high risk of heart attack.

A woman has had a delivery by C-section.
For newborns, the reasons may include:
There are multiple babies (twins, triplets, etc).

Passage through the vaginal area puts the baby at some sort of risk (i.e. if the mother has a disease that might be contracted).

Fetal illness.

Umbilical cord problems.

Fetal distress.

Placenta previa, which is when the placenta covers the cervicx.
While the above items will generally warrant a C-section, there are other issues still that may be possible, but not concrete indicators for needing a C-section. In these instances it is important to communicate with your doctor about what they think is the best course of action.
There is also the 3rd possibility that the decision to have a C-section performed is completely elective, meaning that it is done for no other reason than it is more convenient.
Incentives to perform C-sections in Singapore
Medical journal BMJ has released a study focusing on purely elective C-sections, and delving into the reasoning behind the increase in such cases that have been seen in recent years. What the research found is that women would receive C-sections at a particularly high rate in private hospitals versus their public counterparts. In fact, women were 40% more likely to receive C-sections in private facilities. Why would this be, though?
Well, the study states objectively that, "Financial incentives are likely to contribute to the observed association." This means that doctors, and perhaps hospitals or healthcare systems in the macro view, are pushing C-sections because they can make more money off of them. The study continued, "Fee for service reimbursement may be more common for private for-profit hospitals and will encourage hospitals and physicians to provide more procedures than medically indicated and increase time pressure on physicians to perform C-sections instead of waiting longer for a normal birth."
In Singapore in particular the cost of C-sections can vary considerably by hospital, but for a private room in a private hospital the cost can be anywhere from SGD 13,000 to 20,000 and will require an average of 3.4 days in the hospital. By comparison, natural deliveries in Singapore private hospitals average a stay of about 2.4 days and cost anywhere from SGD 8,000 to 12,000.  These costs assume that there are no complications with the delivery, as such problems can cause the price of a medical bill to rise exponentially.
Things to remember
When deciding to receive elective surgery of any kind, it is important to remember that it is highly unlikely that your health insurance will provide coverage for it. This means that if your doctor is not willing to confirm with your insurer that a C-section is/was medically necessary, you may have to pay out of the pocket for the birth itself. However, as the BMJ study states, "Health insurers can also encourage overprovision of C-sections as they tend to reimburse hospitals and physicians better for C-sections than for vaginal delivery."
If you are thinking that maternity insurance is not important for you, please keep in mind that expatriates in Singapore do not have access to publicly subsidized healthcare. So, given that women are more likely to have a C-section in a private hospital, which is the only type of hospital that new expats in Singapore will have access to, it could really pay to have quality maternity insurance in place. Especially since costs at private hospitals are higher in general, and C-sections are more costly than natural births.
If you have any questions about your particular maternity insurance plan, coverage for C-sections, or to obtain pregnancy insurance for yourself, please contact the helpful insurance advisers at Pacific Prime Singapore. They will gladly answer all of your questions, as well as present you with a plan comparison and free price quotation for maternity insurance plans from Singapore's best insurance companies.
Latest posts by Serena Fung
(see all)