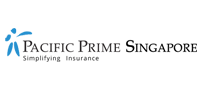 What are your best babymoon insurance options?
For those who are wondering, a babymoon is the last holiday pregnant women around the world take before a new baby is born. Last chance for a hassle-free trip, without baby's constant crying, changing the diapers and sleepless nights. In contrary to a regular vacation, a babymoon requires more planning and consideration, and securing either travel babymoon insurance or international maternity insurance is an essential step in the process.
In today's article, Pacific Prime Singapore will guide you through the process of planning a safe babymoon.
Before you go…
The first step in planning your babymoon is to go through a couple of questions and preparation such as…  
When is the best time to go on a babymoon?
Most of the pregnancy associations recommend pregnant women without any complications to have their last air travel before the 37th week of pregnancy. The ideal timing is the second trimester. At this time, morning sickness associated with the first trimester should be over, and most common pregnancy problems happen in the first and third trimesters.
If you plan to fly to your babymoon destination, please remember that most commercial airlines allow pregnant women to fly up to 36 weeks of pregnancy.
See your doctor first
Remember to talk with your ob-gyn before you take a trip to discuss the safety factors for you and your baby. Some of the concerns you might want to talk with your doctor about include:
Are you fit to travel in the first place?

Your chronic conditions and its effects on pregnancy and travel

Immunization

Gas and diarrhea remedies

Prenatal care in the babymoon destination

Deep vein thrombosis (DVT) in pregnant women

And others
Is the destination safe?
Your travel destination plays a considerable role when planning a babymoon. One of the things pregnant mothers should be especially aware of is the occurrence of Zika virus in the destination. Zika virus may cause congenital disabilities in babies such as Microcephaly, which is a birth defect resulting in babies being born with a smaller head that it should be. In 2018, Zika virus has also been reported in Singapore, so even at home, pregnant women should take all precautions against mosquito bites.
Your babymoon insurance options
If you plan to travel internationally for your babymoon, there are two main babymoon insurance options to choose from, namely travel insurance and international maternity insurance, each of them having their specific features you should consider.
One point to note here is that in all health insurance plans, pregnancy-related care is excluded in coverage; hence women who are planning to get pregnant must secure specific maternity insurance in advance.
Travel insurance for pregnant women
For those pregnant women with local health insurance who want to travel internationally, travel insurance is their best option. Usually, travel plans will cover maternity-related emergency treatments, such as pregnancy complications and premature birth. As such, babymoon travel insurance is designed to only protect you and your baby in case of an emergency, up to the specified benefits and limits in the policy.
Many travel insurance plans for pregnant women will also impose certain restrictions, such as coverage only until the 36th week of pregnancy and total exclusion for normal delivery costs.
It's crucial for expectant mums to always check the fine print on the policy, and if in doubt, contact an insurance broker such as Pacific Prime Singapore, as they can customize and explain the policy.
International maternity insurance
International maternity insurance, on the other hand, offers a full scope of protection, no matter where you plan to travel, and at what trimester during your pregnancy. With this plan you can have access to clinics and hospitals around the world, and are covered for costs related to prenatal, childbirth, and post-natal care, almost everywhere in the world, depending on the plan you purchased. It is, therefore, a better choice for pregnant women to be protected under such comprehensive international maternity insurance.
More insurance advice for pregnant women in Singapore
For the pregnancy insurance to be valid, you should secure it ahead of time, as all maternity plans come with a waiting period of at least 10 – 12 months; this specified amount of time must pass before the insurer accepts claims for pregnancy-related care.
To get more insurance advice on maternity insurance, download our free Singapore Maternity Guide, or contact our team of experienced advisors who will assist you in securing the right babymoon insurance!
Elwira Skrybus is a content writer at Pacific Prime. In her everyday work, she is utilizing her previous social media and branding experience to create informative articles, guides, and reports to help our readers simplify the sometimes-puzzling world of international health insurance.

When she isn't writing, you are most likely to find Elwira in search of the perfect plant-based burger or enjoying Hong Kong's great outdoors either at the beach or from the boat - the closer to the sea, the better!