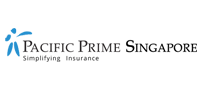 The 2016 Edition of the Cost of Health Insurance Report by Pacific Prime
Health insurance is an important aspect of life for most people these days. This is especially true for expatriates that frequently find themselves excluded from the public healthcare systems of the countries that they relocate to, Singapore being among them. Beyond these individuals, companies and organizations also have to concern themselves with health insurance just as much due to the challenges that face those who administer group insurance plans. Of course, depending where you go in this world, there are different issues for those purchasing health insurance. Perhaps chief among these is the cost of health insurance itself.
Presenting the Cost of Health Insurance Report -2016!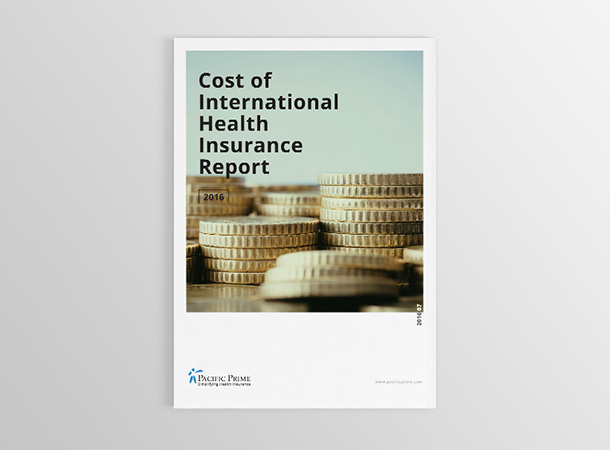 With this in mind, for the 2nd year in a row Pacific Prime is proud to announce the release of its Cost of Health Insurance Report. In 2016 this report is now enhanced to be as valuable a resource for individuals, families, companies and organizations as possible. To accomplish this, there are many aspects of the 2015 edition of the report that were carried over, such as including data for individuals, couples, families, AND retirees. However, there are additions to the new report that you should know about:
Where the report previously included 94 countries, it now features 95
Updated figures for the average cost of health insurance in each country
The top 20 most expensive and bottom 5 least expensive countries for health insurance
Highlights of the countries that have seen the most movement in the rankings
The most recent and relevant factors affecting the overall cost of health insurance among various insurers and regions
Updated average costs of health insurance by region across 4 demographics
Analysis of why the overall spread in prices between insurers was significantly closer in the past year
What these updates and additions provide to interested parties is a way to get the clearest possible picture about what to expect from health insurance premiums depending on whom it is purchased for, and where they reside.
A fresh new look
In addition to the informational updates, the new report is also being presented to the public in an all-new format! With a new web-based presentation (as opposed to strictly using PDFs, as we did in 2015), the user experience for this new report will be greatly enhanced over the previous offering. Additionally, since the report is mobile optimized, it will even look great on your phone's web browser!
What's more, the website offers an interactive map that will display clearly the cost of health insurance by country, sortable by your preferred demographic.  This feature will be rolled out in late July/early August, so be sure to check back regularly for the update.
Specifics
Beyond just letting you know what you might expect from the report, here are some of the specific details to give you a taste of the kind of insights you can gather from this year's Cost of Health Insurance Report:
The average cost of international health insurance over the past year covered a range of US$7,608 to $17,335.
As in 2015, and as was expected, the United States is the #1 most expensive country in which to buy international private medical insurance.
Singapore was ranked 5th with an average cost of USD 10,452.
The least expensive country covered in the report was Mali.
The country that rose the most in the rankings (meaning that it had higher insurance costs versus other countries) was Dubai, up 8 spots from the previous year.
As far as regions are concerned, Asia is seemingly the most expensive for health insurance.
Want to know more revealing facts about the cost of health insurance globally? How about the deeper reasons why the facts above are occurring? Find a link to the report at the bottom of the page and find out!
Singapore stats
So how did Singapore stack up this year? Well, Singapore actually maintained its spot from 2015 as the 5th most expensive country for health insurance when combining all demographics. While the average cost in Singapore in 2015 was US$9,784 annually, in 2016 the cost rose to $10,452. Versus other countries in the Asia-Pacific region, the only ones with higher average costs were Hong Kong (#2 on the list) and China (#4). Others in the top 20 included Australia (#12), New Zealand (#13), and Indonesia (#20).
Interestingly enough, for one particular demographic, Singapore actually ranks as 4th most expensive country in the world. Want to know which one? Then you had better check out the report.
Pacific Prime's Cost of Health Insurance Report – 2016 is available now in either web-based or PDF format on www.pacificprime.com. Click this link now to download your copy absolutely FREE!
Jessica Lindeman is a Content Strategist at Pacific Prime. She comes to work every day living and breathing the motto of "simplifying insurance", and injects her unbridled enthusiasm for health and insurance related topics into every article and piece of content she creates for Pacific Prime.

When she's not typing away on her keyboard, she's reading poetry, fueling her insatiable wanderlust, getting her coffee fix, and perpetually browsing animal Instagram accounts.