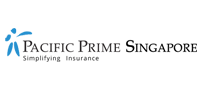 Social fitness: Why you should consider embracing it
Most of us know that fitness is important, but life often gets in the way. Whether it's because we have to work late, do household chores like laundry and cooking, or even have social commitments (something that's equally important for our well-being), there are many reasons why staying fit takes the backseat. That said, it's much more difficult to put off fitness if someone else is involved. How many times did you drag yourself to the gym/park/or fitness class because you have an exercise buddy you can't disappoint? And what if there was a way to keep this social pressure alive in other, tech-enabled ways? Enter social fitness.
In this Pacific Prime Singapore article, we'll explore social fitness in more depth and give solid reasons why you should consider embracing it.  
Over the past decade, we've seen the proliferation of fitness trackers such as the ones offered by Fitbit, Garmin, and Apple. These fitness trackers have provided better insight into our health and well-being through a touch of a button, and allowed us to be a part of a wider, like-minded, health-conscious community. Through connecting and sharing with others, these wearables inspire us to stay fit and that's essentially what social fitness is all about. While you don't need to embrace social fitness to stay fit, it can go a long way in encouraging you if you're the type of person who needs it. 
1. Social fitness means you're accountable to someone if you don't stay fit. 
When life does get in the way of staying fit, sometimes all you need is a gentle push. You might be lucky enough to have that in-person accountability. Perhaps your partner encourages you to go for a morning walk every weekend? Or your friends regularly have badminton meetups? But for those of us who don't have this type of accountability, social fitness is the next best thing. You don't need to have anyone there in person as simply having to share your physical activities and progress can prevent you from slacking off.
2. Social fitness injects much-needed competition into a mundane activity.
Not everyone is inspired by competition, but the majority of us are. If you check your phone and see that your friend has walked 30,000 steps in one day, that can be an incredible motivator to also up your fitness game. We don't want to feel lazy in front of our peers and, on the contrary, want to be able to share our achievements. While this may seem like bragging, which is definitely not a healthy attitude to have, a little bit of competition has the potential to drive us all to greater heights. 
3. Social fitness makes you feel like you're not alone through camaraderie. 
Another reason why social fitness is so wonderful is that it provides a sense of camaraderie. Being a part of a community with those that have similar interests – both with people you know and you don't know – allows friendships to flourish. If you have any fitness-related struggles, you know where to go and won't feel alone. In addition to this, there might also be fundraising opportunities where you can stay fit and support a great cause. Talk about killing two birds with one stone!
Get in touch with Pacific Prime Singapore today!
Keen to embrace social fitness? That's a sign you're taking your health and wellbeing into your own hands. While exercising and keeping fit can definitely help you prevent health problems and stay healthy, it doesn't replace going for regular check-ups and treating any conditions you already have. This is why it's so important to have a comprehensive, private health insurance plan in place as it'll enable you to access the best healthcare facilities and specialists, without requiring you to pay out of pocket, which will make you more likely to seek out care. 
If you don't know where to begin in your hunt for health insurance, you've come to the right place! As a global health insurance brokerage, with over two decades of industry experience, Pacific Prime Singapore can help you with all things health insurance. Our impartial and expert insurance advisors will take into account your unique healthcare and lifestyle needs, provide a tailored plan comparison, as well as support and assist you throughout your entire insurance journey. 
Contact us to get started today!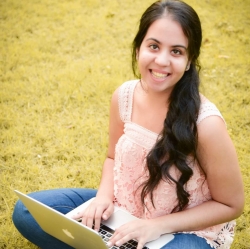 Latest posts by Suphanida Thakral
(see all)