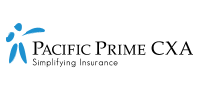 How to Make School Life a Little Less Difficult for Kids
Most kids start school at the age of 3 and graduate at 18. Education is an important part of modern society, that's why it is important that we take this matter seriously. As a parent, being more involved with your child's school life can help your child have a more enjoyable time at school.
Studies have shown that when a parent becomes more involved or interested in school life, it has a beneficial effect on the children's perception of school, regardless of the parent's money or level of education.
In this Pacific Prime CXA article, we provide ways that you, as a parent, can make school life more enjoyable for your child and help them through their school struggles.
Why Is School Important?
An educational institution such as a school is where children get to learn their roles in society. Including creativity, social engagement, communication, and leadership skills.
Being the fundamental institution of society, school is not only a place for basic knowledge but also for extracurriculars, developing children's social skills, exploring their interests, and fostering how to be self-dependent. 
Schools in Singapore
The educational system in Singapore primarily focuses on the coverage of the prescribed national curriculum. The instructional regime is based on a wide range of cultural orientations, ethnic pluralism, and economic growth.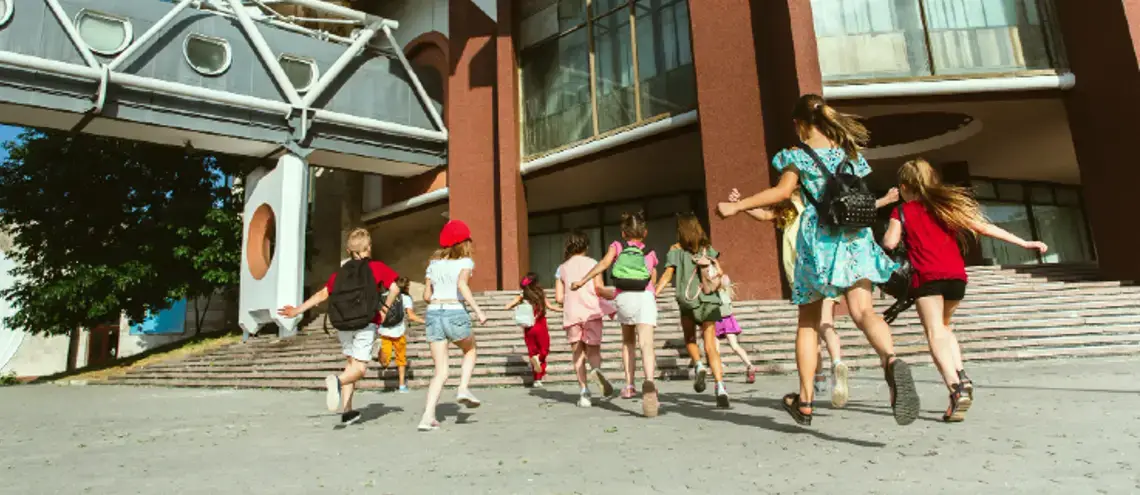 Being the financial hub of Asia, Singapore has been ranked the 25th happiest country in the world. This ranking is based on Gallup World Poll data, which comprises data on health, life expectancy, and social support. 
If you plan to relocate to Singapore, you should conduct school research to find a school that best suits your child. Whether they are artistic or athletic, find a school that can provide not only curriculum or academic benefits, but also make them feel like they are a part of a larger community.
How Can You Tell When Your Child Is Struggling at School?
It's not hard to spot when children have problems at school. As a parent, you probably know there is something going on when your kids seem uncomfortable talking about school when they don't want to put on a uniform, or even throw tantrums before heading to school.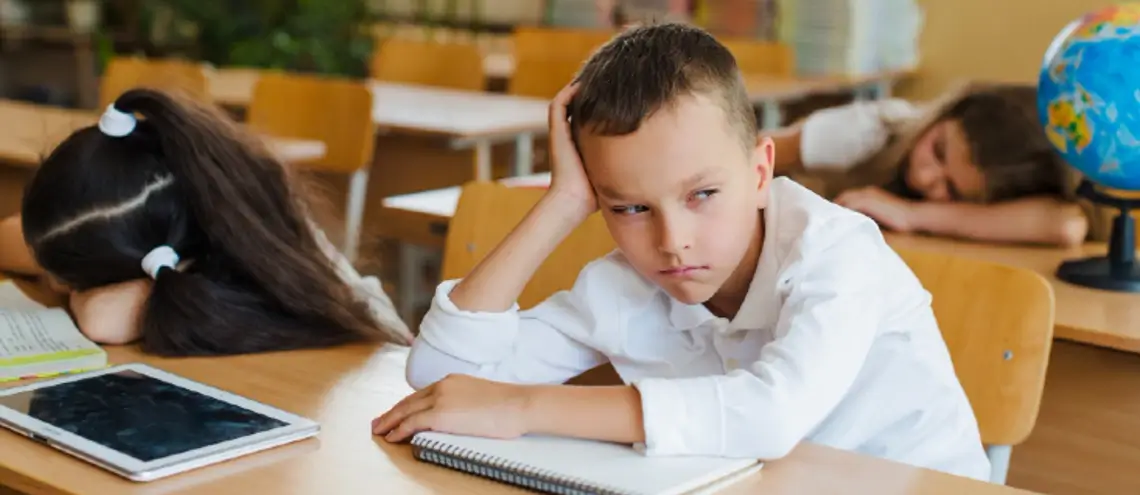 Here are examples of common school problems that you should watch for:
Negative Peer Pressure 
Many children may struggle to get along with friends when they first join a new school. Some simply want to do anything to fit in or be noticed in society. 
Negative peer pressure is influenced by others to do something your children wouldn't normally want to do such as bullying, being physically aggressive, or engaging in criminal activities which can lead to a decrease in self-confidence or distancing from friends.
Mismatched Learning Styles
Traditional schools may occasionally fail to provide personalized learning opportunities. This means that when it comes to studying, children have their own choices. Research has shown that kids learn better when their learning styles match the instructional strategies.
Lack of Interest
When children do not want to go to school because they don't find it interesting and not challenging enough, it can lead to school refusal behavior. They may feel this way in some circumstances because they don't understand why it's important to learn or why they need to learn.
As a parent it is important to talk to your child and help them understand the importance of school and the subject they are taught at school in a calm and understanding manner about how education can help develop basic life skills and allow them to be the best version of themselves.
Learning Disabilities
While children are expected to have a certain set of basic cognition and skills, any gap or delay during development can indicate a learning disability. Some children may have difficulties memorizing, have a hard time concentrating on tasks, or show inappropriate emotional reactions.
Ways to Help Your Kid Have a Better Time at School
To be fair, some of us didn't even like school when we were younger, and some might have had negative school experiences. Certainly, nobody wants their children to go through such a bad time at school.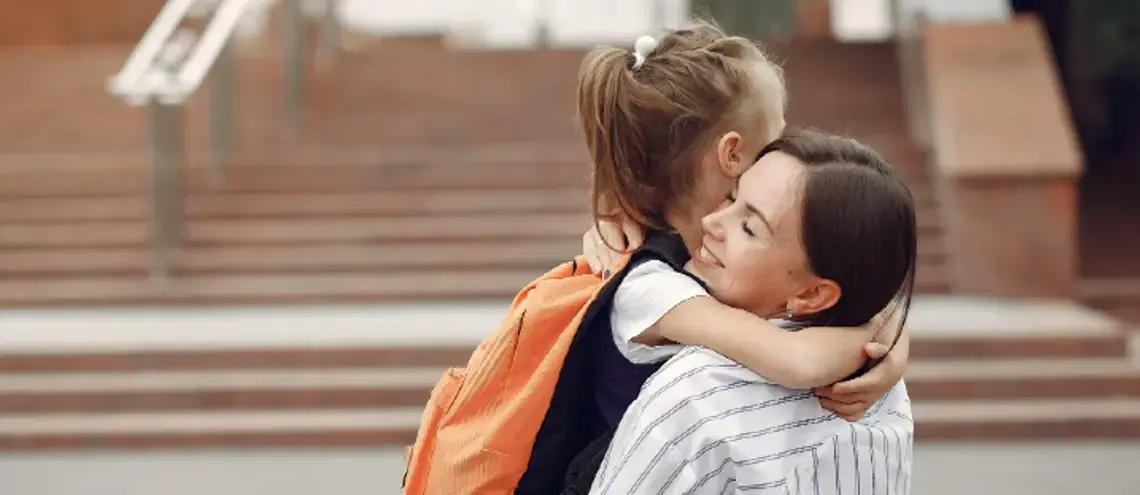 Encourage Them To Talk
Opening up about feelings can build up your child's self-esteem. It gives you the opportunity to find out what's going on and to build strong connections. Try these helpful questions instead of asking plain questions like 'How's your day?' to help them open up more.
What was your favorite activity or assignment today?

What was the fastest / slowest part of your day at school today?

If you have the ability to change one thing about school, what would that be?

Was there anything you wished to learn more but didn't have enough time to ask your teacher?
Build a Growth Mindset
To develop intellectual, physical, and emotional well-being, every child needs a supportive and empowering home environment. Teach them that failing is totally fine. Also, always encourage them to take the first step of trying a new challenge. 
Help Develop Friendship
Nurturing the social side for both adults and children can be quite hard. Social intelligence is not something everybody is born with. Recent research shows that friendships developed in early life can have a significant impact on your child's social and emotional skills.
You can start with playdates or plan activities before their school year. Then, try to discover their interests so they can naturally form friendships with kids who also enjoy the same thing. 
Practice Saying No
Encourage your kids to practice saying no. Let them know that it's difficult to please everyone, and that's okay. Talk about your personal experiences and come up with ideas to help get them out of uncomfortable situations.
Do Stress Relief Activities
Stress is not limited to adults. Remember that small children don't really understand the concept of being stressed. They don't normally speak out about how they feel.
Taking note of any change in behavior or other irregular signs such as stomach aches, mood swings, and low motivation are important for parents to pay attention to. Here are a few strategies to help your child release the tension:
Speak it out or write about the problems

Promote balance for extracurriculars after school

Do exercise 

Prioritize enough sleep

Go outside for some fresh air

Do fun activities together as a family
Make Learning Fun
Add some enjoyable elements to your child's learning like simple activities such as playing games, reading novels, and watching the show. Be supportive and help encourage your kid to discover their interests with fun activities outside the classroom.
Avoid Being Grade Obsession
Parental pressure can increase stress and negatively impact children. Instead of giving them anxiety or low self-esteem from their poor grades, it's better to provide a safe space where your kid feels supported. Help them solve this problem and come up with solutions together.
Get Professional Help
Children with a learning disability can also succeed in school. Early identification of learning problems can help ensure that they receive the proper care and therapy from qualified professionals. To check for any possible issues and behavioral concerns, speak with a counselor. 
Planning To Relocate to Singapore?
We all want to provide our children with the best life possible. Being financially secure also allows us to deal with unexpected events and emergencies. If you're planning to move abroad and start a family in Singapore, head to our online guide to moving abroad as an expat to help you be prepared.
Pacific Prime is a global health insurance broker and employee benefits specialist with over two decades of experience in the industry that works with top insurers to help your expat family.
Whether you're looking for family health insurance or maternity health insurance, get in touch with us today. Our professionals are ready to provide a customized plan comparison and assistance for your insurance journey.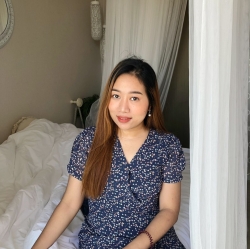 Latest posts by Watcharintorn Sinlapapong
(see all)