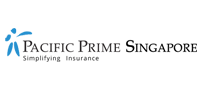 New rules for Integrated Shield Plans
Healthcare systems can be fickle things. There is a balancing act that has to be done in order to maintain a sustainable system. Without proper guidance within a place's healthcare system, medical costs can soar, quality of care can suffer, and patients can either be lost in bureaucracy or priced out of receiving care. What's more, health insurance is often inextricably linked to a healthcare system to enhance its previously mentioned sustainability, and ensure that people have access to healthcare. This is true in many countries around the world, and Singapore is decidedly among them.
Of course, as excellent as it is acknowledged to be, even the Singapore healthcare system isn't perfect.  Nor is every decision made by governments and regulators to help shape it and keep it functioning smoothly. Fortunately, these bodies have the power to take relatively quick and effective steps to make improvements to the system where problems are identified. This is exactly what is happening in recent Singapore healthcare news. Here, Pacific Prime Singapore examines a recent government announcement that affects Singaporeans' Integrated Shield Plans, and how much some people will have to pay for medical care.
MediShield Life, Integrated Shield Plans, and riders
It may be prudent to start this article with a review of what MediShield Life is, and how Integrated Shield Plans function in relation to it.
MediShield Life is a public health insurance option administrated by Singapore's Central Provident Fund. People with MediShield Life coverage, meaning all Singapore Citizens and Permanent Residents, are able to use it at public healthcare facilities to pay for particularly costly medical procedures, such as chemotherapy or kidney dialysis. MediShield Life plans will only pay for a portion of care received, so patients using it will typically have to pay for the remainder of their bill with a combination of Medisave funds, cash, and/or private health insurance.   Furthermore, MediShield Life premiums are able to be paid with MediSave funds.
As it is a government-provided insurance option, MediShield Life is subsidized to benefit people with lower incomes and elderly citizens that are considered members of the Pioneer Generation.
Integrated Shield Plans are additional private insurance plans that are offered by a select few insurance companies in Singapore, and can be added as a rider – which is an additional and supplemental insurance plan – to a MediShield Life plan. The insurers that currently offer Integrated Shield Plans are AIA, Aviva, AXA, Great Eastern, Income, and Prudential. Essentially, Integrated Shield Plans provide additional insurance coverage above and beyond what is offered through MediShield Life, but still interacts with Singapore's public healthcare system.
The announcement
With Integrated Shield Plans, people with full riders had found that they were coming away from their medical treatments without having to pay anything at all out of pocket, since the plans often ended up covering the entirety of what was not covered by patients' MediShield Life plans. However, it was announced by Parliament on March 7th, 2018 that patients with Integrated Shield Plans will now have to pay a portion of medical bills out of their own pocket regardless of the total cost.
That's right. Integrated Shield Plan holders will now have to pay 5% of all their hospital bills, as full riders will no longer be available. Although, it should be pointed out that the total an individual has to pay out of pocket for an entire year can be capped at SGD 3,000 or more. The exact amount of this cap is decided by the individual insurance companies.
A major reason for this change was that insurance companies participating in the Integrated Shield Plan program had been lobbying the government for it in order to relieve some of the financial burden on the insurers, and ensure the stability of the entire system.
The change will affect all new Integrated Shield Plans sold, but will have zero effect on the plans already possessed by 1.1 million Singaporeans. As it happens, people currently without the riders may do well to seek one out soon, as insurance companies have until April 1st, 2019 to create new plans that implement the co-payment and cap. After this date, no plans covering all medical costs will be allowed to be sold. However, this loophole is limited, as people purchasing full riders after March 8th, 2018 will have to switch over to the new style of Integrated Shield Plans by April 1st, 2021.
While the new plans are guaranteed to cost more money to people receiving medical care, it is said that they will also have lower premiums than the full riders that have been offered in the past as a result.
Rising costs
Whatever the reasoning behind the change to Integrated Shield Plans is, the fact remains that costs have been going up for medical care in Singapore rather steadily in recent years. This, in turn, leads to higher insurance premiums, as insurance companies inevitably make changes to keep up with the costs they incur.
In fact, In 2016 and 2017 Integrated Shield Plan premiums went up by 80%, and premiums for plans with full riders went up by as much as 225%! Even the international private medical insurance sector in Singapore has seen steadily rising premiums, as five out of seven years between 2009 and 2016 saw double digit inflation rates in the Lion City. (Find out more information on this in our 2017 IPMI Inflation Report.)
Of course, medical costs, and subsequently medical insurance costs, for the most part will rise every year in just about every country worldwide. This is for a number of reasons, but general inflation is often enough to make sure that this fact is almost always true.
Keeping this in mind, it can pay to make sure that your finances are protected from catastrophically large medical bills with private health insurance. This is especially true for expatriates in Singapore without Permanent Resident status, as they will not have access to the public healthcare system here, nor Medisave accounts and MediShield Life plans.
If you feel that you need more insurance protection to achieve peace of mind, talk to the helpful insurance experts at Pacific Prime Singapore. Our agents are on hand to answer any questions you may have, analyze gaps in your existing health insurance policies, provide you with a comparison of insurance plans from top Singapore insurance providers, and give you a free price quote. Contact us today!
Jessica Lindeman is a Content Strategist at Pacific Prime. She comes to work every day living and breathing the motto of "simplifying insurance", and injects her unbridled enthusiasm for health and insurance related topics into every article and piece of content she creates for Pacific Prime.

When she's not typing away on her keyboard, she's reading poetry, fueling her insatiable wanderlust, getting her coffee fix, and perpetually browsing animal Instagram accounts.