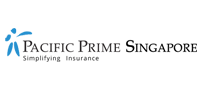 New partnership battling diabetes in Singapore
Those with diabetes in Singapore, and especially those who will develop the disorder in the future, now have another resource available to them that promises to revolutionize diabetes treatment in the region. A new partnership in the region will be creating a new facility to cater to people with diabetes not only in Singapore, but throughout the Asia Pacific region as well. Who are the players involved? What are the benefits for diabetes sufferers? Read on to find out more.
The partnership
On May 31st, 2016 worldwide medical technology company Medtronic and Singapore Health Services (SingHealth) formed a partnership to aid in Singapore's battle against diabetes. As it happens, in April of 2016 the Singapore government declared war on the disease in light of the ailments continuing and growing presence in the city-state.
What the partnership aims to accomplish at its outset is the establishment of a new 'Centre of Excellence' for diabetes treatment, which is to be part of Singapore General Hospital's Diabetes and Metabolism Centre. What will be unique about the centre is what Medtronic will be bringing to the table. As an innovator in new medical technologies, the company will provide the centre with cutting edge new advancements in diabetes treatment.
The partnership brings together two organizations that have established track records of medical excellence. Established as a medical equipment repair shop in 1949, since 1960 Medtronic has been governed by the same mission:  "To contribute to human welfare by application of biomedical engineering in the research, design, manufacture, and sale of instruments or appliances that alleviate pain, restore health, and extend life." Since then, Medtronic has become a multi-billion dollar corporation with 4 major business groups within it: Cardiac & vascular, restorative therapies, minimally invasive therapies, and diabetes. Medtronic's new office in Singapore, which was opened on the same day as the partnership with SingHealth was announced, will serve as the company's regional hub, overseeing operations in over 80 locations.
Of course, many people in Singapore are already familiar with SingHealth and some of the services they provide. However, those not in the know should be aware of the good work that Singapore's largest healthcare group is doing.  Established in 2000, SingHealth now serves millions of patients each year by focusing on quality care and clinical outcomes. SingHealth offers services for just about any medical or surgical specialty that you could imagine.
Benefits to diabetes patients
It's no secret that diabetes in Singapore is fairly prevalent today. The 400,000+ people suffering from diabetes in the nation currently cost over $1 billion annually to provide treatment for. As alarming as this may sound, there is a much scarier scenario on the horizon. Predictions have been made that without major changes in the prevention of diabetes, 1 in every 3 Singaporeans will develop diabetes at some point in their life. This is very concerning when you think about all the problems associated with diabetes, including constant testing of blood sugar levels, daily injections, and major health problems, some as serious as limb amputations or even death.
With regards to the benefits provided to diabetes patients by the new centre, one of the most notable that will be seen in the near future is intensive insulin therapy. This therapy is a way to both minimize long term risks associated with diabetes and control blood sugar levels that can be effective for virtually all patients. While the treatment takes commitment and diligence, if carried out properly, it has proven to be highly effective.
Beyond bringing these types of treatments to patients, the centre will also be a valuable source of information for all. For those with diabetes, resources will be made available to provide information on the disease and its treatments, not only to people in Singapore, but people in locations all over the Asia-Pacific region. Additionally, doctors will also be provided with information on new procedures and technologies via the centre, which will lead to better outcomes for patients.
For those in Singapore that may need to obtain their diabetes treatment through the city's private medical facilities in the future, like many expatriates in here, it is important to have a quality medical insurance plan in place to defer some of the ongoing costs associated with the disease. Pacific Prime Singapore offers plans that can provide coverage for diabetes, especially that which is well controlled. What's more, our international health insurance plans can be used just about anywhere in the world to help with treatment for diabetes or any other illness or injury. Contact us today to get free plan comparisons and price quotes from our knowledgeable staff.