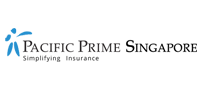 Unveiling Pacific Prime's State of Health Insurance Report 2021-2022
If you are an expat in Singapore, you might already know how expensive private medical insurance is. In fact, according to Pacific Prime's Cost of Health Insurance Report 2021-2022, the Lion City was ranked the third most expensive country for individual and family health insurance plans. Therefore, it is a good idea to keep track of the changing health insurance prices and trends from time to time. Luckily for you, you have come to the right place to get started – download your FREE copy of Pacific Prime's State of Health Insurance (SOHI) Report 2021-2022 for a detailed analysis of the current state of health insurance in Singapore and the rest of the world.
The report analyses all the vital factors influencing the health insurance industry in a way that is easy for anyone to understand. Don't worry if you are not a big reader. The extensive charts, graphs, and quick facts in the report will get you up to speed. In addition, the report also features exclusive insights from multiple leaders in the insurance industry.
Let's take a quick look at what you can expect from our SOHI Report 2021-2022 in this Pacific Prime Singapore article.
Understanding SOHI
The health industry is constantly evolving with new scientific discoveries and technological advancements. The SOHI report identifies the most noteworthy trends and challenges currently affecting the health insurance landscape. For instance, like any other industry, the healthcare sector is coping with the adverse effects of the COVID-19 pandemic and adapting to the new changes on a local and international scale. Note that there are three main factors affecting the health insurance industry in 2021-2022:
Health insurance in the world of COVID-19
The COVID-19 pandemic has shaken up the medical industry. The SOHI Report 2021-2022 identifies telehealth services as more prominent; companies should encourage employees to talk about their mental health and offer help. In addition, health insurers need to start offering comprehensive solutions for all.
Data and AI take the mainstage
Thanks to data and cutting-edge AI models, insurance providers can keep up with the constantly evolving consumer behavior. Moreover, data and tech help with decision-making, streamlining processes, driving innovation, and offering direction.
Medical insurers prepare for growth
Even though the pandemic has adversely affected the medical industry, insurers remain positive about the future. If you wonder why? Then, download a copy to find out for yourself.
Download your copy of the State of Health Insurance Report 2021-2022
We've given you a little sneak peek into what the report holds, and there is much more to learn in the State of Health Insurance Report 2021-2022. So, if you are curious about health insurance and want to make the right data-driven choices, dive into the report immediately.
Download your free copy of the State of Health Insurance Report 2021-2022 here!
Have more questions or wondering where you can find comprehensive health insurance in Singapore? Get in touch with one of our insurance experts. With over 20 years of experience in the insurance industry, Pacific Prime is your one-stop shop for all your insurance needs.
Latest posts by Lakshmi Chirumamilla
(see all)