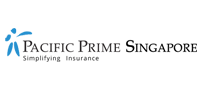 Basic introduction to life insurance in Singapore
Insurance is a product that we seldom talk about when we are young, let alone life insurance. However, at some point in our adulting, we will finally notice that it is a necessity to protect both ourselves and the ones we love. And it seems like the older we grow, the more we need it. This is why there is a popular saying that we should buy insurance as early as possible since it may become more expensive as we grow old. Is it entirely true? Who should consider securing life insurance? How many types of life insurance are there? How much life insurance coverage should you need? Today, Pacific Prime Singapore focuses on life insurance and provides answers to the above questions.
Do we need life insurance?
Whether to buy an insurance product or not is entirely a personal decision and depends on your situation. If you are still in your 20s and 30s and are perfectly healthy, then a life insurance policy may seem to be a waste of money. This is because the purpose of life insurance is to replace your income or assets for people who depend on it. Having said that, there is still a large population of Chinese in the Lion City, among whom filial piety is of utmost importance. In that case, it would still make sense to purchase a life insurance plan and select your parents as the beneficiaries.
Right after you get married and start having children, even more people will be depending on you financially. If you would like to protect your spouse or continue to pay for your children's tuition fee should you accidentally passed away, life insurance is the way to go. In a nutshell, it all comes down to how many people will be affected if something happens to you.
How many types of life insurance are there?
Basically, there are two types of common life insurance policies, namely term life insurance and Whole of Life insurance.
Term life insurance
This is the form of insurance that provides protection only and doesn't have a savings element, unlike a Whole of Life insurance plan. The reason it is called 'term insurance' is because it comes with a predetermined length of time – usually between 5 and 35 years – which is the period you will receive protection for. Should you pass away prematurely within the designated time frame, the plan will provide a monetary benefit to the beneficiaries.
Typically, this is used to help pay for children's education, food, holidays, as well as any bills associated with the death, outstanding mortgage, estate duties, and relief for any beneficiaries that would have been affected by the loss. But if nothing happens to you during the period, you won't receive anything and the plan will go expired.
Premiums associated with term life policies will not fluctuate throughout the course of the plan and are usually more affordable. These plans are designed to provide a high-value low-cost level of protection across the policies lifetime. Therefore, it makes sense if you plan to provide for your dependents for a limited time. For example, until your youngest child finishes tertiary education.
Whole of Life insurance
On the other hand, Whole of Life insurance covers you for the entire life as long as you continue to pay the premium. This kind of insurance is much more expensive than term life insurance but it will accumulate a cash value that can be reclaimed if the policy is ever canceled. This type of insurance also includes a saving/investment component and the potential growth rates depend on whether you are getting an endowment plan or an investment-linked policy (ILP). The main difference is that the former has a guaranteed part of returns while the latter does not and entirely depends on the market trend.
Also, Whole of Life protection is extremely flexible and offers a high level of protection, the policyholder has a wide range of benefits that they can add to a plan including critical illness, serious injury, accidental death, hospitalization, long term care, and family income protection. You are also free to modify your levels of protection according to your situation and requirements.

So how much life insurance coverage should you need?
Life insurance is very flexible in a way that you can select how much to insure. Calculating how much your beneficiaries will need is an important first step in acquiring life insurance coverage. One easy way to do so is to search for life insurance needs calculator online. Even though most calculators are designed for Americans, it can still give you a general idea of the expenses you need to consider and you can use as a reference for your insurance needs. After all, there is a whole basket of expenses you should take into account, everything from mortgages, daily expenditures, rent, to transportation and education fees, which may add up and inflate over time.
Another point to note is that you should not forget taking your part away from your predicted expenditure. If there is one fewer person in the family, the expenses will be less.
If you are still unsure about how much you should insure, it is a smart move to consider engaging the service of a professional insurance brokerage like Pacific Prime Singapore. With over 19 years of experience and nine offices across the world, Pacific Singapore is adept at matching clients with the plan that best matches their needs.
Contact us for unbiased insurance advice, an obligation-free quote, and a plan comparison!